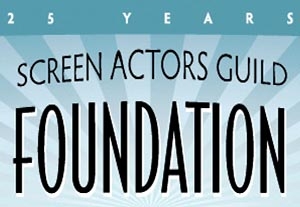 Please join us for a screening of "Fly Away" followed by a Q&A with Director/Writer Janet Grillo and Cast Members JR Bourne and Reno. The event will be Wednesday, November 16th at 7:00 PM at the
NYIT Auditorium
on Broadway, 1871 Broadway (Between 61st and 62nd Streets), New York City.
Made as a SAG Ultra-Low Budget Independent film, and shot in 14 days, "Fly Away" premiered as 1 of 8 out of 2000 submissions in Dramatic Competition at the influential South by Southwest Film Festival (SXSW) in Austin, Texas, this March. "Fly Away" immediately opened afterwards, in limited theatrical engagement in key cities, to rave reviews.
The complex portrayals of a single mother and her severely Autistic teenager daughter (Beth Broderick and Ashley Rickards, who does not actually have the disorder), in collaboration with a talented ensemble (Greg Germann, JR Bourne and Reno), were widely lauded by major critics, as "exceptional…remarkable…first rate…as natural as breathing…The actors are so exemplary it is hard to imagine this is not a documentary," and "deserving of an Oscar Nomination."
"Fly Away" tells the story of a single mother of a teenager with severe autism, confronting her child's adult future. What will sustain her daughter, as well as herself?
Directed and written by: Janet Grillo
Produced by: Pavlina Hatoupis and Janet Grillo
Executive producers: Catherine Hardwicke, Lee Adhemar G. Feldshon, and David Schwartz
Starring: Beth Broderick (Bonfire of the Vanities, Sabrina The Teenage Witch), Greg Germann (Talledagha Nights, Friends with Money, Allie McBeal), Ashley Rickards (One Tree Hill, Ugly Betty), JR Bourne (Cold Case, Smallville) and Reno (Quiz Show, and Reno in Rage and Rehab on Broadway).
The event will be moderated by Scott Macaulay, editor of "Filmmaker Magazine."
RSVP Required.  You do not need to be a union member to attend.  To RSVP, please send an email to
nyrsvp@sagfoundation.org
and write "Fly Away" in the subject line.  Also, please indicate if you would like to bring a guest.  You will receive an email confirmation.