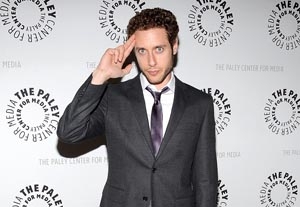 SAG Foundation Conversations invites Back Stage Readers to a screening of "Royal Pains" followed by a Q&A with Paulo Costanzo, who plays Evan Lawson in the USA Network original series.
Costanzo's career rapidly grew in 2000, when he landed the role of Rubin Carver in the DreamWorks hit college comedy "Road Trip." This project was soon followed by a supporting role in Miramax Films' "40 Days and 40 Nights" where he starred opposite Josh Hartnett. He was also seen in "Josie and the Pussycats," "A Problem with Fear," and opposite Woody Harrelson and Alicia Silverstone in "Scorched." In addition to a successful film career, Paulo is also known for his role as Michael on NBC's "Joey."
This event is open to union and non-union actors.  RSVP Required.  Seating is limited.  To RSVP send an email to
rsvp@sagfoundation.org
with "Royal Pains" in the subject line.  Please list your first and last name and indicate if you would like to bring a guest.  If you are a union member, please also list your union (SAG/AFTRA/Equity) member number. This is a no-cost event.
The event will be on Thursday, July 7th at 7 p.m.
VENUE CHANGE:
Due to unforeseen circumstances, the event will now be held at:
GALLERY 61, 16 West 61st Street - 11th Floor (Between Broadway & 8th), NYC
See you there!