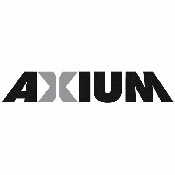 The Screen Actors Guild has responded to reports that leading entertainment-industry payroll company Axium International has shut its doors and filed for bankruptcy.
"We have been told that Axium has ceased operations and filed for bankruptcy protection," Duncan Crabtree-Ireland, SAG deputy national executive director and general counsel, wrote to Back Stage via email. "Screen Actors Guild is investigating the situation and will take every action possible to protect the interests of our members. While we are closely following the status of Axium, it is important to bear in mind that payment to talent is ultimately the responsibility of the employers and not the payroll companies they choose to engage."
Reports of the company's offices in Los Angeles and Burbank, Calif.; New York; Vancouver, British Columbia; Toronto; and London closing began this morning. Axium employees were told via email not to show up to work starting Tuesday. Sources told The Hollywood Reporter that company president Ruben Rodriguez was no longer with the firm.
In addition to providing payroll services for film and TV studios, the company also provided such service for Broadway and theatrical productions.