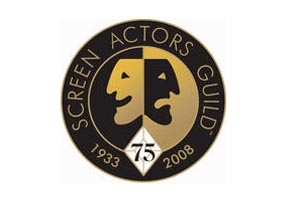 The rank and file of the Screen Actors Guild has voted decisively to ratify the latest TV-film contract negotiated with networks and studios.
This brings to an end a two-year saga of internecine labor strife that left one of the oldest and proudest unions in Hollywood badly divided and weakened at a time of profound change within the entertainment industry and the larger world of mass media.
Members voted over the past three weeks, and the results were announced tonight by the guild.
The contract was approved, 78 percent to 22 percent, with 35 percent of the 110,000 eligible members voting. Though it was a mathematical rout, the margin was about 15-18 percentage points less than what a contract such as this passes by in a typical year. (The commercials contract, which was ratified last month by SAG and AFTRA members, received nearly 94 percent of the vote.)
But things have not been typical at the guild for at least a decade. In that time, "bizarre," "bitter," and "contentious" have become what passes for normal.
Still, the faction of self-described moderates on SAG's national board of directors would have been happy with the simplest of majorities, as long as the contract was passed.
"My heart is pounding so hard right now," said Mike Hodge, a member of the guild's national board from the New York Division. "I knew I could depend on the electorate, but you never know. Membership First worked so hard to defeat it."
Hodge was referring to the political faction in Hollywood that is known for its hardline stances with management and AFTRA, the guild's sister union. Led by SAG 1st national vice president Anne-Marie Johnson, Membership First had worked hard to defeat the contract with a vote-no campaign, enlisting high-profile actors such as Martin Sheen, Ed Harris, and Melissa Leo to make online video messages urging defeat.
SAG national president Alan Rosenberg, a Membership First partisan who was stripped of much of his authority when moderates fired national executive director Doug Allen, reiterated his grave displeasure with the contract in a news release:
"The membership has spoken and has decided to work under the terms of this contract that many of us, who have been involved in these negotiations from the beginning, believe to be devastatingly unsatisfactory. Tomorrow morning I will be contacting the elected leadership of the other talent unions with the hope of beginning a series of pre-negotiation summit meetings in preparation for 2011. I call upon all SAG members to begin to ready themselves for the battle ahead."
The new deal will become effective immediately and, according to the news release, will provide more than $105 million in wages, increased pension contributions, and other gains. It also formalizes terms for work made directly for and rebroadcast via new media, the issue that has sat squarely in the middle of the debate for so long.
Membership First partisans contend that new media represents the immediate future of the business, and that the compensation and residual payments for work seen online, on mobile phones, and on MP3 players would erode the standard of living that workaday actors had worked hard to achieve.
The moderates argue that, although these platforms are a significant part of the present and the future, they are still dwarfed by television, and the current numbers back that up: Television ad spending for 2008 was roughly $70 billion in 2008; online video ad spending was about $1 billion.
In the immediate future, both sides will turn their attention toward the September elections for the presidency and national board. Rosenberg, in an interview with Back Stage, said that "unless things change," he plans to seek a third term.
"As of now, I'm running." Ken Howard, a national board member and part of the Unite for Strength faction in Hollywood, said his party was close to naming a candidate for president. "We're talking about it" with a candidate, he told Back Stage. "It's about the family saying it's okay, the spouse saying it's okay. We haven't got it nailed down yet, but it's close." Asked if he and his party were twisting arms, he said, "We're respectfully waiting. ... It's a huge commitment."
Each side is pinning its hopes on the elections to help set a new course for the guild, which has been badly damaged by its civil war. For example, of the 70 pilots that were shot this season, 66 of them went to AFTRA, an occurrence that would have been preposterous a year ago. SAG had dominated in scripted, prime-time content since TV's infancy, but its lack of a contract forced almost every producer to sign with AFTRA, just in case SAG went on strike.
The two performers' unions normally negotiate the TV-film contract together, even though AFTRA has no jurisdiction in motion pictures. But the two labor groups bitterly separated in March 2008, when the federation accused the guild of trying to poach its territory on the soap opera "The Bold and the Beautiful." As a result, AFTRA negotiated its own prime-time contract with the studios and broadcast networks, giving producers strike insurance, at least in television.
SAG, which was led at that time by Doug Allen, himself a hard-line negotiator, tried to persuade its members who also held cards in AFTRA to vote against the contract, but it passed with about 62 percent of the vote. SAG's own negotiations became paralyzed as each side dug in for a long fight.
The stasis wasn't broken until the moderates, which had assumed a majority of the national board in elections last September, mounted a coup this past winter and fired Allen, replacing him with David White, who is now the interim national executive director, and John McGuire, who served as chief negotiator. SAG has been working off the old contract for nearly a year, and in the process lost about $85 million in raises and other compensation, according to a guild insider who requested anonymity.
Those lost wages, combined with a slowdown in film production, led to an overall sense of fatigue and malaise within the rank and file, which in turn led to the moderates getting the contract passed by as wide a margin as they did. Even in Los Angeles, where Membership First's power is most concentrated, the contract passed with 70 percent approval.
Howard points to overall the margin of victory in the ratification vote as an indication that Unite for Strength and other moderates in New York and the regional branches represent the "overwhelming majority" of the rank and file.
"We're thrilled and relieved that what we felt was true was in fact true," he said. "The label of moderate is a bit misleading. We simply represent a great majority of the rank and file."
Asked if he would change anything over the past two years, Rosenberg said, "I stand by every decision in these negotiations. What I didn't anticipate was that people in my own union would fight as fiercely against me as they did. I don't know if I'd do anything differently. We hired the best negotiator [Allen] that we possibly could. He was too strong, too good. I would not have done that any differently, that's for sure."