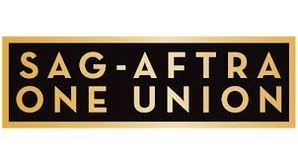 SAG-AFTRA has reached a deal with BeeAudio, an audiobook producer for which it issued a "Do Not Work Notice" late last year.
Trumpeting the deal as part of its goal to "enhance its organizing reach in the area of audiobook," the union said narrators who work for the company will now be paid industry-standard rates ranging from $150 to $240 per completed hour of work. The deal covers more than 200 audiobook professionals currently on BeeAudio's roster.
"We are thrilled to have an agreement with BeeAudio," Jane Love, SAG-AFTRA Audiobook negotiator, said in a statement. "It makes sense for the company, the narrators, and the industry and we look forward to working with everyone at BeeAudio going forward."
In November of 2012, SAG-AFTRA issued "Do Not Work Notice" against the Ashland, Ore.-based company that was producing books for various major publishers but paying half or less than half the industry standard rate to narrators.
"The relationship between BeeAudio and SAG-AFTRA began with a series of misunderstandings which have been amicably resolved," James Adams, Founder and CEO of BeeAudio, said in a statement. "We are in the middle of a publishing revolution and that clearly involves audiobooks. It's vital that innovative entrepreneurial companies like BeeAudio and unions like SAG-AFTRA work together to steer a steady course for the benefit of the consumer, business and union members."
The agreement with BeeAudio marks the 27th audiobook producer organized since 2008.