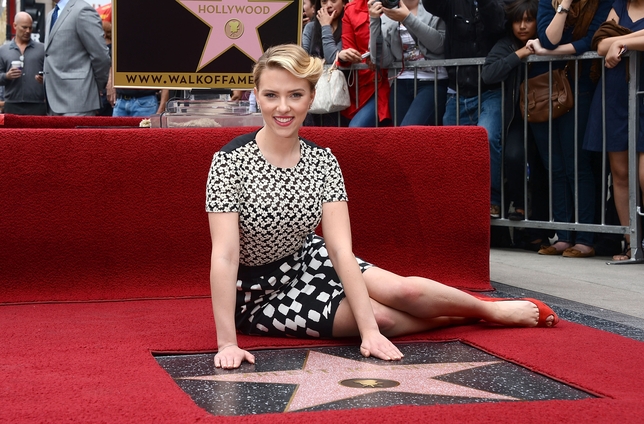 Maggie the Cat will clamber onto that scorching roof for the third time in a decade, it was announced last week. Tennessee Williams' "Cat on a Hot Tin Roof," last seen on Broadway in 2008 in an all-African-American production, will open Jan. 17, 2013, on the Great White Way, with Tony Award winner and Golden Globe nominee Scarlett Johansson starring as Maggie.
Movie stars on Broadway are nothing new, but this revival of "Cat" throws the economic realities of celebrity power into stark relief. A 2003 production with Ashley Judd and Jason Patric was critically panned and closed after 145 performances; the 2008 revival, starring Terrence Howard as Brick, lasted only 125 performances. Yet despite the lackluster performance of both revivals, Johansson's interest in playing the role was enough to green-light yet another production.
"The reality of Broadway today is that producing has become so expensive, and the audience so tourist-driven, that with very rare exceptions simply putting on a good show with good actors isn't enough to sell tickets," New York Observer theater critic Jesse Oxfeld said. "At the end of the day, I'd rather see movie-star names used to sell great plays than crappy screen-to-stage adaptations that, granted, give up-and-coming actors a chance."
That's a far cry from the first revival of "Cat," starring Elizabeth Ashley, then best known for her stage work a decade before. Recent history shows that big-ticket revivals of name-brand plays are no longer enough without an appropriately big-ticket star; contrast last season's "Death of a Salesman," starring Philip Seymour Hoffman, or Blair Underwood in the Williams revival "A Streetcar Named Desire," with the disastrous attempts in 2009 to revive Neil Simon's "Brighton Beach Memoirs" and "Broadway Bound" sans boldface name.
"Doing the American classics requires actors who can turn in incredible performances," said Out Magazine's Jerry Portwood. "But the reality is that a general audience doesn't see the need to go unless there is a star in it. The Steppenwolf production of 'Who's Afraid of Virginia Woolf?' [currently on Broadway] will probably be spectacular, but without a Kathleen Turner or marquee name, it's not going to get much oomph."
But while those stars bring in the investors and the ticket buyers, their presence also clears a path for tried-and-true vets to take the stage. The up-and-coming Finn Wittrock scored favorable reviews in "Death of a Salesman" and is now headlining a revival of "Sweet Bird of Youth" in Chicago, another Williams play starring another movie star, Diane Lane. Likewise, Johansson's co-star won't be the previously rumored Oscar nominee Jeremy Renner, but Benjamin Walker, who starred in the underperforming film "Abraham Lincoln: Vampire Hunter" this summer but is best known as the titular character in Broadway's "Bloody Bloody Andrew Jackson."
As Oxfeld pointed out, "If it takes movie stars to make productions happen, we should be very happy when it's stars like Scarlett Johansson and Jake Gyllenhaal, who are able both to sell tickets and to act. Unlike, say, the unfortunate Ricky Martin in 'Evita' last season, who was only able to sell tickets."