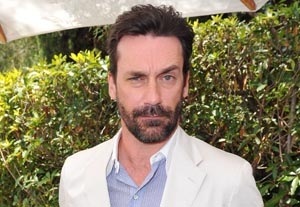 The cynics are wrong -- actors have plenty of opportunities to take to the stage in Los Angeles, and theater roles aren't just dead-end summer jobs for performers needing to make rent. Casting directors for film and television series routinely attend theater performances to expand their talent pools.
"You're always trying to get fresh talent," says Cathy Reinking, a former NBC casting manager now working with L.A. Theatre Works.
Moreover, actors can use the theater opportunities available in the Southland to round out their résumés -- or just satisfy their need to perform. For instance, Reinking is in the process of casting plays for L.A. Theatre Works' 2012-2013 season, which begins in September. The company records its plays for a nationally syndicated radio theater series and routinely features prominent actors such as Jon Hamm ("Three Sisters") and Calista Flockhart ("A Doll House") in the lead roles.
The performances, which require only a weeklong commitment from the performers, are a hybrid of a staged reading and a fully produced show. "People think we're looking for voiceover talent, which we're not," Reinking says. "We're looking for exceptionally strong actors."
Reinking will be holding auditions for Spanish-and-English-speaking actors July 16–22. She'll also cast a 9-member ensemble of "Pride and Prejudice," which we'll tour around the country. Once that's done, she'll be casting in September for "The Seagull," which will star T.R. Knight and Flockhart. Although these are technically radio productions, actors don't have to be SAG-AFTRA members to be cast, she says. "If we love somebody, they could start the union process."
Actors in search of more traditional opportunities can try the Center Theatre Group, which is holding Equity auditions for three upcoming productions. "Red," by playwright-screenwriter John Logan, tells the story of artist Mark Rothko and features two characters. "November," a comedy by David Mamet, has five starring roles. "Other Desert Cities" also features five major parts. Details aren't yet available, but CTG traditionally holds general Equity auditions on the first or second Monday of each month.
Actors seeking a more experimental theatrical environment can try one of Los Angeles' many small theaters. Over the next few months, Rogue Machine Theatre will be auditioning for its Equity-waiver productions of "A Bright New Boise," by Samuel D. Hunter, and Henry Murray's "Three Views of the Same Object." Both plays will be performed on its main stage.
Looking further ahead, the Latino Theater Company will be holding Equity auditions in September for its fall show "Faith: Part I of a Mexican Trilogy," a world-premiering play by Evelina Fernández. It will be performed in the 499-seat Theatre 1 of Los Angeles Theatre Center under a Hollywood Area Theatre contract.