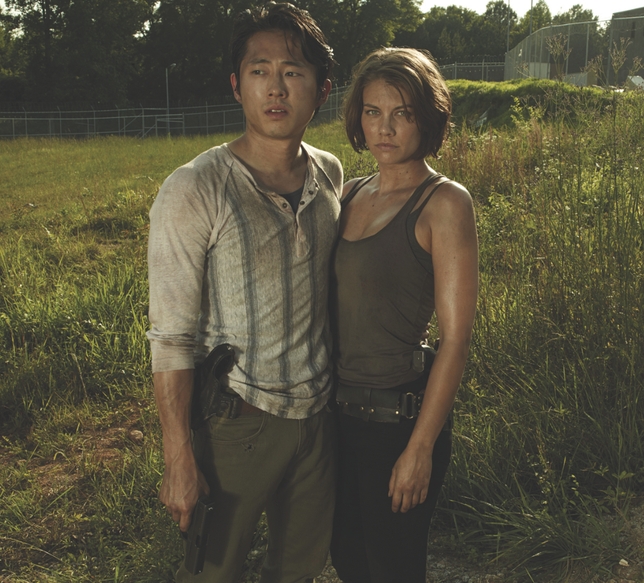 In Hollywood, cable is now king, at least when it comes to television production.
"The cable world is exploding," said Kim Williams, a casting director who has worked on series for cable's FX and broadcast network the CW.
This season alone cable nets the Hallmark Channel and Sundance Channel have both announced their entry into scripted programming with more than a half-dozen series between them.
For Sundance, the move was about drawing attention in a crowded marketplace. "We saw the potential with scripted [programming] to make some noise for Sundance Channel and make some viewers pay attention to the cool stuff we're doing," Christian Vesper, Sundance Channel's senior vice president of scripted programming, told Backstage. "The strategy is that in order to continue to grow and distinguish ourselves as a network we need to do our own original scripted programming."
Sundance, which recently announced it had five scripted projects in development, will debut its first wholly owned scripted production, the drama "Rectify," next year.
The Hallmark Channel is also set to debut its first scripted series, "Cedar Cove" with Andie MacDowell, next year. The 11-year-old cable network saw scripted series as a "logical next step," said Michelle Vicary, the channel's executive vice president of programming. "It's obviously one that works for our competitors." The channel is developing a second series based on "The Heart," a book series by Canadian author Janette Oke, and plans to use its two-hour movie format to backdoor pilot additional projects.
As executives wait to see if viewers bond with its series, Vicary said the channel has no plans to halt its push into scripted development. "There's not a going back part of that strategy," she said.
As Sundance and Hallmark make their first forays into scripted TV, other cable networks are steps ahead. MTV has ditched music videos and "Jersey Shore" for scripted series such as "Awkward" and "Teen Wolf." TV Land has added a second night of original programming, and AMC has a strong Sunday-night lineup that includes "The Walking Dead" and "Mad Men."
For actors, cable represents a world of opportunity, according to Marc Hirschfeld, a casting director with experience in network and cable.
"They're looking for less expensive actors," said Hirschfeld, "so it's a more democratic system with opportunities for newcomers."
While networks tend to want to build a series around an established actor—think Matthew Perry's "Go On" on NBC—cable nets often don't have the budget for that. Moreover, said Hirschfeld, "a lot of these cable networks want to create their own stars."
"Obviously there's some pressure to find a name or a couple names to anchor the piece so they have something to promote," he added.
But for the supporting cast, "they want the actor that's best for the role," Hirschfeld said. "I think there are a lot of opportunities for the working, journeyman actor to find work" on cable.
There's an added bonus to getting cast on a cable pilot: a greater chance the show will be picked up to series. While NBC, CBS, ABC, and Fox can develop up to 90 scripts at a time, cable nets focus their limited resources, according to Hirschfeld. Of the three pilots a cable network produces, two are likely to go to series.
"It's a lot more cost effective," Hirschfeld said. "They're incentivized not to cut them loose. They won't cancel the series after one, two, three airings. They want to make these shows work creatively."
Cable also offers a wider variety of roles, casting directors say.
Their series aren't looking for the typical Hollywood-actor types. They want "relatable people [who are] more reflective of the real world," said Williams.
"I think this is the wave of the future."