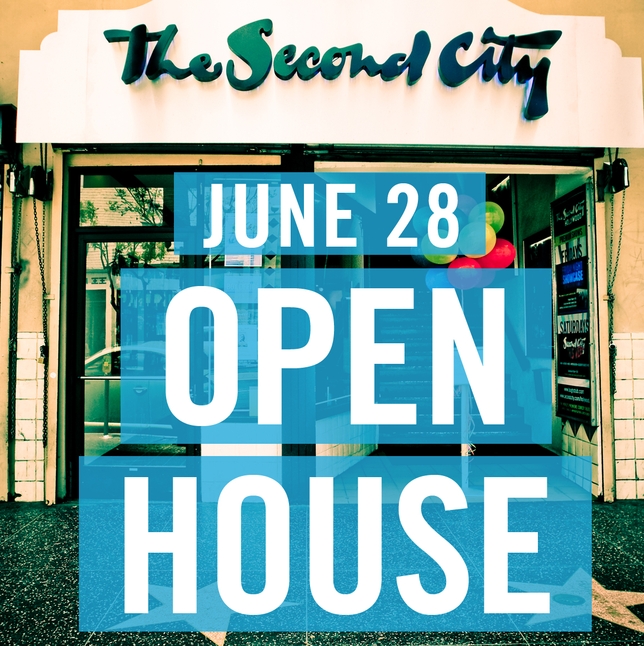 The famed improv school is offering performers a chance to sample its classes for free during a June 28 open house event.
Second City, which is headquartered in Chicago, launched the careers of performers ranging from John Candy and Steve Carell to Amy Poehler and Tina Fey. But in Los Angeles, it faces stiff competition for improv students from the Groundlings and Upright Citizens Brigade.
Next month's open house, said SCLA artistic director Marc Warzecha, "is very much a community building event."
Warzecha said performers don't have to be focused on comedy to get some use out of SC's improv classes.
"Here in Hollywood there is a significant amount of our student base that are current working actors," he said. "Some are working in drama and want the improv training to help them in auditions, help them be in the moment, help them think on their feet. They're not necessarily pursuing comedy."
He made the pitch for attending the open house: "Everything is free. There are a series of two-hour, free workshops—improv, sketch—taking place all day long. There are a series of shows taking place all day long in the studio theater. It's a great opportunity for anyone who's interested in what we're doing at Second City to be able to come and try it out with no commitment."
There's one other selling point, he added. "There's snacks. Free food and drinks all day long. That definitely contributes to the family atmosphere."
Classes and shows need to be booked in advance. Reservations can be made by calling 323-464-8542.