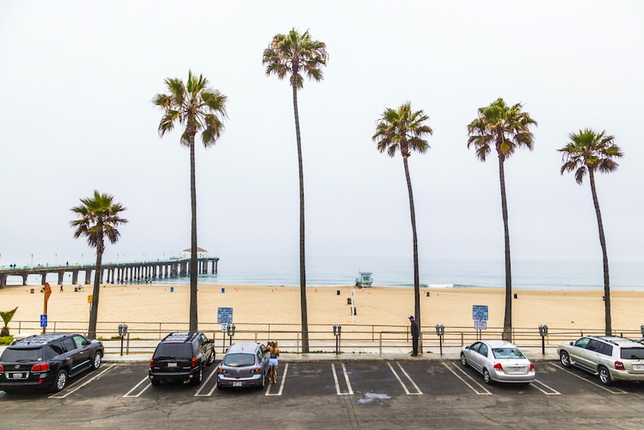 Picture this. You drive across town, fighting traffic every block of the way, and make your way to the casting office only to find signs in the lot that read "No Actor Parking." Then what? If your audition time slot is minutes away, it's a nightmare scenario.
Luckily, there's a website for that: Actorswillbetowed.com.
It's the brainchild of Kevin Garbee, a Los Angeles-based, self-described "OCD actor." Launched in October 2012, the site catalogs all commercial, theatrical, and voiceover casting offices around L.A. Moreover, it includes directions to several free parking options in the surrounding neighborhood for each location.
"I was sitting in a lot of auditions and people would just constantly ask, 'Can you tell them to wait if they come out? I need to go feed the meter.' And it was just happening all the time when there's free parking two blocks away," Garbee recalled.
That's what sparked the idea for the site. "I imagined a lot of the people were having the same issue," he told Backstage. "Wouldn't it be great to have a resource that listed all the parking?
"I am supremely OCD so when I went to my first commercial audition, I went very, very early. I'm one of these people that do not do late." He's also one of those people that would devote several entire Sundays to driving around, compiling and verifying parking information for offices all over the city.
"This just started off more for my own comfort level, making sure I knew where to go and not be late," he said.
As his catalog grew, he decided to share it with his fellow actors, thinking, Maybe it would help some people out and speed things up and maybe not make actors late for auditions.
The site started small with Garbee getting the word out through email to some of his friends who audition regularly. Next, he wrote to some casting directors and news spread. Now, ActorsWillBeTowed has some 3,000 visitors a month. That's given Garbee some notoriety in the L.A. acting community. "A few [casting directors] seem to know me more from [the site] than my work," he said, tongue in cheek.
Garbee verifies the site's info as he's out auditioning, and keeps up on casting office moves using CastingAbout.com, Breakdown Services, and IMDbPro. "I do get tips from people—not a ton. I'm very appreciative when I do because I am just a one-man band," he said.
Garbee said he isn't sure if his parking sleuth hobby will lead to a second career.
"I've had people that want to sponsor the site and put banners on it, but at this point I don't have any desire to do that," he said.
An app might be a possibility down the line, but Garbee is more focused on keeping the resource free. He's also thinking about adding parking info for agents, managers and workshops, and other locations actors frequent in pursuit of their careers.
The site may not be making him money, but it's certainly helping him save it. "I ended up saving myself hundreds of dollars in parking just with meters and parking garages," he said. "This last year, I think I've paid for parking once and I've never gotten a ticket in the pursuit of my career."
Want more L.A. news? Sign up for our Backstage L.A. newsletter!