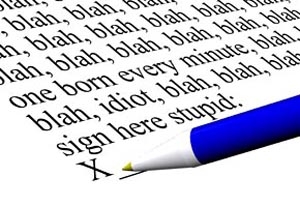 What is the SAG Foundation?
It's a nonprofit organization whose mission is to assist, educate, and inspire members of the Screen Actors Guild in their acting lives. Despite its name, the foundation is funded and governed independently from SAG. Guild members are urged to voluntarily contribute when they receive their union dues statement.
Last year, the foundation provided more than 25,000 performers with 140 occupational events in New York and Los Angeles. Some of them were part of the Casting Access Project, which invites casting professionals to host workshops in improvisation, cold readings, and on-camera technique. A series called Conversations features Q&As with prominent actors. It's also open to members of Actors' Equity Association and the American Federation of Television and Radio Artists, as are the LifeRaft seminars, which teach the business of the business. Here you might learn how to produce your own Web series or cut an audition reel or manage your finances.
Finding out what's available is as easy as going to www.sagfoundation.org. After filling out a simple registration form, you can sign up for whatever tickles your fancy.
Can the SAG Foundation help an actor financially?
Yes. Emergency Assistance, Self-Pay Assistance, and the Catastrophic Health Fund are foundation programs to aid SAG members in time of need. Appeals are reviewed on a case-by-case basis. In addition, the foundation's John L. Dales Scholarship Fund provides qualifying members and their children with thousands of dollars for higher education.
What are the Self-Pay Assistance and Catastrophic Health programs?
If a performer has been a member of SAG for five years and meets income eligibility requirements, proves financial need, and is ill or seriously injured, the Self-Pay Assistance program will maintain medical coverage for that person and his or her dependents by providing the money for three months of SAG insurance. If a qualifying actor loses his or her SAG health eligibility, the program will provide the money for three months of health coverage under the federal COBRA law. If you've been seriously hurt or devastated by a medical condition and meet the eligibility requirements, the Catastrophic Health Fund will pay your medical bills covered under SAG insurance until you can work again.
What is the Emergency Assistance program?
It lends a hand for basic living expenses such as rent, mortgage, and utilities. To start the process, call (323) 549-6773. The SAG Foundation prides itself on discretion, compassion, and swiftness in dealing with all such appeals. A committee meets every two weeks to evaluate every case. If your situation merits, you might receive a check within a week of the meeting. Even if you receive the maximum amount for your emergency, you could be eligible to apply again in a couple of years if you suffer another calamity. Go to www.sagfoundation.org for more details. Unlike the other programs, Emergency Assistance is available only to SAG members who live west of the Mississippi River.
What if you live east of the Mississippi?
Money is not available for these members, but the foundation directs qualified SAG performers to the Motion Picture Players Welfare Fund for assistance. You can apply by contacting your SAG branch or division office. New York members can seek relief from the Actors Fund, which bases its qualifications and grant amounts on criteria set up by the MPPWF.
What is the John L. Dales Scholarship Fund?
This is a nationwide scholarship program to help SAG members and their children afford higher education. A candidate who meets the committee's requirements can receive awards for up to five years. Checks are typically for several thousand dollars, but the amount will vary depending on academic and union standing, financial need, a written essay, and letters of recommendation. If a member has more than one child, each is eligible for the maximum gift. Scholarships cover an academic year, from September through August. The annual application deadline is usually March 15.
What else does the SAG Foundation do?
It has outreach programs focusing on children's literacy. Every week, BookPALS sends SAG volunteers from coast to coast to read to children at public elementary schools, shelters, and hospitals. Its Internet programming, Storyline Online, reaches millions more around the world. But the foundation's primary goal is to assist and educate SAG members.