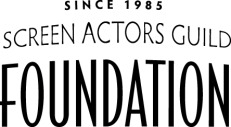 Responsibility for the death of Sarah Jones, who was killed last month while working on the set of "Midnight Rider: The Gregg Allman Story," may rest with the film's producers.
That's because set safety is ultimately the producers' responsibility, according to Jennifer Dubin, co-founder of Present Pictures, who offered some timely advice at a LifeRaft event on independent film producing hosted by the SAG Foundation.
"As the producer, the buck stops with you," she said Wednesday. "You have to be the one who's not afraid to speak up."
Jones, a camera assistant, died in Georgia last month after being hit by a train during a shoot. Jones' family has hired an attorney and is pursuing legal action. "There's a lot of pressure on these producers and directors to make these films under budget," Jeffrey R. Harris, the family's attorney, told the New York Times. "It would have cost them a lot more to have the railroad shut down."
Dubin said safety concerns must be communicated by producers to the cast and crew. "When people are rushing or when things are happening in a way that was not planned for, mistakes happen and accidents happen. It's never worth it," Dubin said in response to a question that didn't specifically mention Jones' death. "What happens when something goes wrong is people panic. Unless there's someone clearly leading the way and saying, 'this is what the plan is.'"
The LifeRaft panel also addressed how independent producers can streamline production and keep costs down.
Producer Matthew Hsu said holding extra cash in reserve for the shoot can prevent unforeseen issues from slowing the production down. "Very often there are problems that will go away if you just throw money at it," he said.
Another way to streamline production is to incorporate the editor during the shoot.
"Even if the editor is not on set watching, they're just looking at the footage and they're saying, 'You really need a closeup on that set of keys because if you don't have that, it's just really not that clear he's going to take off.' That set of eyes are really important," said Dubin.