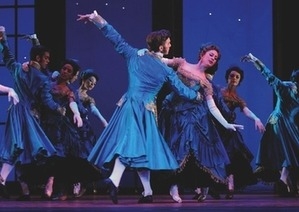 The tour will go on for the San Francisco Ballet.
The American Guild of Musical Artists, which represents the dancers, has reached a deal with the ballet's management, ending a labor brouhaha that had simmered for months. The sticking point between the parties was a cost-of-living increase.
The deal means the ballet's upcoming trip to New York City for a two-week engagement will go ahead as planned.
"The dancers wanted the Company to begin to address the disparity in compensation between the better paid orchestra members and the performers," stated Alan Gordon, executive director of the dancers' union. "And the Ballet's modification of its final offer did just that."
The union accepted the deal in an Oct. 2 vote and advised the ballet's management of the vote Thursday morning.
The new deal, which management called "mutually satisfactory," runs through 2016.
"This is a fair agreement both for the dancers and for SF Ballet and we are eagerly anticipating our upcoming tour to New York from October 16-27," Glenn McCoy, executive director of the SF Ballet, said in a statement.