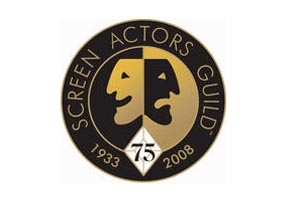 Staying true to form, MembershipFirst will concede nothing.The hard-line political party of the Screen Actors Guild faces a difficult road this September to retain the presidency or win back a majority of seats on the national board of directors, given the way rank-and-file members have voted against its interests over the past year or so. But that did not stop party leaders from convincing high-profile actors to run for the board under MembershipFirst's banner. At a July 26 fundraiser, they announced that Ed Harris, Martin Sheen, former guild president Ed Asner, and Melissa Leo will compete for seats.
SAG elections are often won by the candidate with the greatest name recognition. By running Harris, Sheen, and Asner in Hollywood and Leo in New York, MembershipFirst hopes to win back the majority on the national board, or at least prevent a further erosion of seats. The party Unite for Strength won five national board seats last year to give a slim majority to moderates, who hold sway in New York and the regional branches.
Anne-Marie Johnson, SAG's 1st vice president and spokeswoman for MembershipFirst, will replace president Alan Rosenberg as the party's candidate for the guild's top elective office. As Rosenberg told Variety, "Fairly or unfairly, I'm a bit tainted in terms of getting elected again." Rosenberg and Johnson campaigned hard against the TV-film contract, which was ratified with 78 percent of the vote.
Johnson will run against Ken Howard, the UFS candidate for president and a national board member. Seymour Cassel, who nearly upset Rosenberg two years ago, has also filed a petition with the guild to run. Secretary-treasurer Connie Stevens will seek re-election against UFS's Amy Aquino.
Clark Gregg ("The New Adventures of Old Christine"), Hill Harper ("CSI: New York"), and Michael O'Keefe are among the high-profile actors on the Unite for Strength ticket in Hollywood. Sam Freed, who is stepping down as SAG's 2nd vice president and president of the New York board, is among the board candidates in New York. Mike Hodge will run for president of the New York board.
Basic-Cable Deal Approved: At a plenary on July 25, SAG's national board overwhelmingly approved a tentative two-year basic-cable contract with networks and studios. The previous basic-cable contract expired Dec. 19, 2008, and members have been working under its terms since then. If the deal is ratified, actors will receive a 3 percent raise in the first year, a 3.5 percent raise in the second, and a 0.5 percent increase in contributions to their pension and health funds. Ratification is a near certainty, as the board approved the deal by a vote of 95 percent to 5 percent.