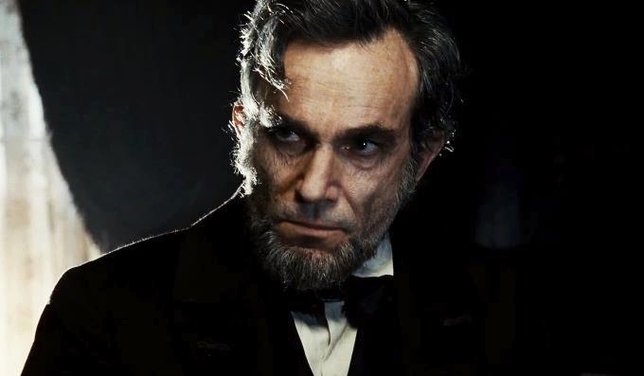 For those who complain the Oscars are too predictable, this is a year to tune in. The nominations for the 2013 Academy Awards were announced on Thursday morning, and there were some big shockers, further confusing a year that has held no clear front-runner. Overall, "Lincoln" leads the pack with 12 nominations, followed by "Life of Pi" with 11.
Perhaps no surprise was bigger than the directing category, which saw sure-things and DGA nominees Ben Affleck ("Argo") and Kathryn Bigelow ("Zero Dark Thirty") passed over, along with Tom Hooper ("Les Misérables"). Instead, the nominees are Michael Haneke ("Amour"), Ang Lee ("Life of Pi"), David O. Russell ("Silver Linings Playbook"), Steven Spielberg ("Lincoln"), and Benh Zeitlin ("Beasts of the Southern Wild"). Of this list, only Lee and Spielberg received DGA nominations earlier this week. While this would appear to make Spielberg the front-runner, one has to wonder if Lee and "Life of Pi" might be the surprise dark horse, considering the strong Academy response--particularly as its studio, 20th Century Fox, hasn't appeared to campaign as hard as others. Of all the directors, Lee is the only to receive Oscar, DGA, Golden Globe, and BAFTA nomianations--the latter snubbed Spielberg.
"Amour," "Beasts of the Southern Wild," and "Silver Linings Playbook" all did better than expected, landing nods in picture, directing, and screenplay. "Silver Linings" also earned nominations in all four acting categories. While Bradley Cooper, Jennifer Lawrence, and Robert DeNiro were considered locks, Jacki Weaver also managed to sneak into the supporting actress category. "Amour" managed a nomination for 85-year-old star Emanuelle Riva, who becomes the oldest nominee ever in the category. She will compete with "Beasts" star Quvenzhané Wallis who, at age 9, is the youngest nominee ever.
"Argo" still managed to land nods in picture, adapted screenplay, and supporting actor for Alan Arkin, along with music and editing nominations, for a total of seven nominations. But it's extremely rare for a film to win Best Picture without a nomination for it's director.
Other surprises? Christoph Waltz snuck into the supporting actor race over co-star Leonardo DiCaprio for "Django Unchained." John Hawkes was passed over for lead actor for "The Sessions," while Joaquin Phoenix made it in for "The Master." All three stars of "The Master"—Phoenix, Philip Seymour Hoffman, and Amy Adams managed nods, somewhat of a surprise after Adams and Phoenix were passed over by SAG. And the beloved French film "The Intouchables" failed to score a nod in the foreign film category.
The 2013 Oscars will take place Feb. 24 at the Dolby Theatre at Hollywood & Highland Center in Los Angeles and televised live on ABC.