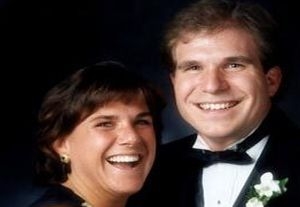 The world premiere of the musical adaptation of "Catch Me If You Can," at Seattle's 5th Avenue Theatre, has been delayed because the sister of actor Norbert Leo Butz was stabbed to death in her Seattle home, according to
the Seattle Times
and several news reports.
Teresa Ann Butz, 39, and her lover, a 36-year-old woman, were stabbed multiple times in the early morning of July 19 by what police believe to be a male intruder, the Times reported. Theresa Butz's lover was treated for stab wounds at Harborview Medical Center and released.
The intruder has not been caught.
Theresa Butz and her lover had planned to wed in a commitment ceremony in September, the Seattle Times reported. Police initially reported that the killing was random, but they are now investigating whether it was a hate crime, the Times reported.
"Catch Me If You Can" is based on the book and film about real-life forger and con artist Frank Abignale Jr. Norbert Butz plays FBI agent Carl Hanratty, the Tom Hanks character in the Steven Spielberg movie of the same name. The musical was scheduled to premiere Thursday, but the first two performances have been canceled. It could open Saturday, but the theater has not issued an official start date.