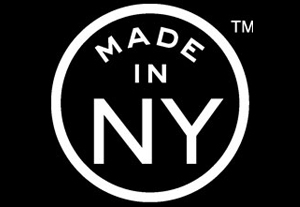 The television networks have finished their 2012-13 upfront presentations this week, and six of the new primetime pilots that have been picked up to series were shot in New York City.
The six new shows that are "
Made in NY
" include "Gotham" and "
666 Park Avenue
" on ABC; "
Elementary
," "Golden Boy," and "
Made in Jersey
" on CBS; and "
Infamous
" on NBC.
"New York City is a 'Lights, Camera, Action' city and we are...putting 2012 on track to be the busiest year yet for television production," NYC Media and Entertainment Commissioner Katherine Oliver said in a statement. "As television and cable networks present their schedules for the fall 2012 season, more and more producers and writers around the country have realized that New York City is the best place in the world to make television. Mayor Bloomberg and I congratulate the shows and everyone who will be working on them."
Mayor Bloomberg and Commissioner Oliver recently announced that film and television production in New York City has grown significantly over the last decade and is currently the largest in the city's history, according to a new economic impact study conducted by the Boston Consulting Group.
The industry now employs 130,000 people and generated $7.1 billion for the city in 2011. At least 13 pilots were filmed in the city this spring, while 188 films and 140 television series were shot on location in 2011, according to the Mayor's Office of Media and Entertainment. 2012 is now on track to be the busiest year for television production in the city's history.

Read more about New York City's film and television production boom at BackStage.com.