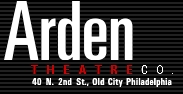 With more than 50 professional companies and nearly 1,000 members in the Actors' Equity union, theater in Philadelphia is undeniably booming. Proof? In addition to the Barrymore Awards, Philly will now see the recently announced June and Steve Wolfson Award for an Evolving Theatre 2013.
The new prize is intended to reward the creative growth and excellence of a local theater company, as well as promote public awareness of and accessibility to the art form. The winning theater will receive a $10,000 award from the June and Steve Wolfson Family Foundation.
"June and Steve have been active supporters of [Philadelphia] theater for a very long time," Jay Berkowitz, a five-year Barrymore Awards judge and facilitator of the Wolfson award, explained.
The prize was inspired by the F. Otto Haas Award for an emerging Philadelphia theater artist, presented as part of the Barrymore Awards. Instead of honoring a single artist, the Wolfsons viewed the new prize as a way to "nurture an emerging company or collective of artists," said Berkowitz. The award also recognizes the growing small theater scene in the city, which has been expanding in tandem with the larger theater community.
Berkowitz attributes this boom over the last 15 years to a supportive environment between theater companies, the diversity and caliber of work on offer and the relatively inexpensive cost of theater subscriptions and tickets. "Another big factor is the growth of Center City, and a huge influx of not only 20-somethings and 30-somethings, but empty nesters too. The whole profile and energy of the city has changed," Berkowitz said.
Berkowitz also pointed out that Philadelphia boasts at least 40 equity contract companies, a level unparalleled in other major cities aside from New York. The rise in theater companies and audiences also translates into an increase in work for actors. "In Philly, there is an upswing in employment," Berkowitz said.
Terry Nolen, producing artistic director for the local Arden Theatre, which is celebrating its 25th year, noted that actors are attracted both by the thriving theater community and the city itself. He said many young theater graduates who would have previously chosen to move to New York City are instead staying in Philadelphia to work. Nolen pointed out that unlike other cities, Philly is a place where actors can find roles and have the possibility of buying a home.
"We see a lot of people moving here from all over the country who are in their mid or late-careers. They see that they can have a great quality of life and still sustain a career," Nolen said.
The success of the industry was evident earlier this year when the Theatre Alliance of Greater Philadelphia, created in 1990 and tasked with fostering the city's theater community, decided to curtain its operations, claiming its mission had been completed. While the Barrymore Awards, which will be run by new coalition Theatre Philadelphia, will be on hiatus for the 2012–2013, Berkowitz promised it would continue in the future. He noted Theatre Philadelphia has already hosted one town hall-style meeting on how to tweak the awards, and said the group has plans to arrange further meetings.