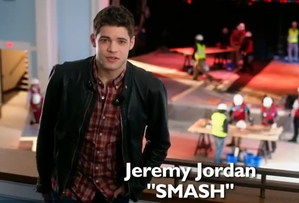 Thirty high schools around the country, including three New York-based schools, are currently final contenders for the "Smash" Make a Musical campaign. The NBC musical show has partnered with the home improvement store Lowe's to help high schools make much needed repairs to their theater spaces. The campaign is administered through iTheatrics, a program that develops theater works for elementary, middle and high school students. The five-winning schools will each receive a $3,000 gift card to Lowe's.
"These 30 exceptional schools all deserve to win the grand prize," said iTheatrics founding chairman Timothy Allen McDonald in a statement. "Please find your own unique way to express support of young people in the arts in your community, whether it's buying tickets to a show, donating time or resources, or congratulating a student performer or member of the backstage crew."
Of the three New York schools competing in the campaign, two were particularly effected by Hurricane Sandy. Scholars' Academy in Rockaway Park lost its theater and gym, and its students were relocated for two months after the storm. The theater at the Lawrence High School in Cederhurst was similarly destroyed.
Lowe's and "Smash" recently helped rebuild the auditorium of East Rockaway High School on Long Island and "Smash" star Jeremy Jordan was on hand to help. A link to a video in which Jordan talks about the project can be seen below.
The public can vote on the winners of the Make a Musical Campaign at makeamusical.org and the deadline to cast your vote is April 10.