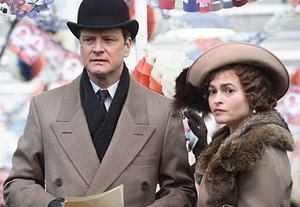 Such high-profile awards contenders as "The Social Network" and "The King's Speech" are among the ten movies that have been nominated for the 22nd annual Producers Guild Awards.
The other films nominated in the category are "127 Hours", "Black Swan," "Inception", "The Fighter," "The Kids Are All Right," "The Town," "Toy Story 3" and "True Grit."
Like last year, the PGA embraced a range of pictures that included the year's top-grossing movie, the animated "Toy Story 3," one big budget action thriller in Inception and a slew of tightly-budgeted year-end dramas.
Several other smaller films, which are also among this season's awards hopefuls like "Winter's Bone," "Blue Valentine" and "Rabbit Hole," failed to secure nominations.
The awards are given to the films' individual producers and so Scott Rudin was cited twice for both Network and Grit.
Pixar/Disney's "Toy Story 3" earned a second nomination in the animated feature category where it will compete with Illumination/Universal's "Despicable Me" and DreamWorks Animation/Paramount's "How to Train Your Dragon."
The nominees, previously announced, in the feature documentary category are "Client 9: The Rise and Fall of Eliot Spitzer," "Earth Made of Glass," "Inside Job," "Smash His Camera," "The Tillman Story" and "Waiting for 'Superman'."
In the television categories, also announced Tuesday, the PGA nominated "30 Rock," "Curb Your Enthusiasm," "Glee," "Modern Family" and "The Office" in its episodic comedy category.
The episodic drama category nominees are "Breaking Bad," "Dexter," "Lost," "Mad Men" and "True Blood."
Nominated for non-fiction television are "Anthony Bourdain: No Reservations," "Deadliest Catch," "Intervention," "Kathy Griffin: My Life on the D-List" and "Undercover Boss."
In the live entertainment and competition category, the disparate group of nominees includes "The Amazing Race," "The Colbert Report," "Project Runway," "Real Time with Bill Maher" and "Top Chef."
Like the Academy of Motion Picture Arts and Sciences, the PGA began last year to include ten features in its best picture category, which is officially dubbed the Darryl F. Zanuck Producer of the Year Award.
The PGA has proven a good indicator of where Academy sentiment is heading: Last year, eight of the PGA's nominated films also went on to secure Oscar noms. To fill out its list, the Academy nominated "The Blind Side" and "A Serious Man" where the PGA included "Invictus" and "Star Trek."
The guild previously announced that it will be giving honorary awards to James Cameron, Laura Ziskin, Rudin, the producing team of Tom Hanks and Gary Goetzman and RealD.
The PGA's awards ceremony, which will be hosted by Judd Apatow, will be held Jan. 22 at the Beverly Hilton Hotel.
– The Hollywood Reporter