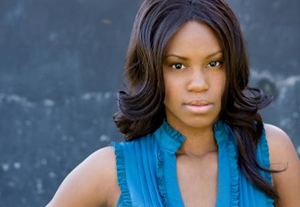 When Brandi Ford moved to the West Coast, she initially thought she'd use Facebook and Twitter to connect with fellow actors and alleviate her sense of isolation as a newcomer. But her online life gave her far more than she anticipated. For example, meeting casting directors and other industry professionals on the Internet led to a few in-person networking opportunities.
"The thing I love most about social media is that when you get a chance to actually meet someone in person, you feel like you already know a little bit about them, which makes real networking that much easier," Ford says. "Will that translate into an audition? I hope so, but either way, it works for me."
More striking, advice from a fellow actor on Twitter taught her how to obtain her Screen Actors Guild card by creating a Web series. "SAG has a new-media agreement that makes it possible for you to Taft-Hartley yourself and other actors without fear of penalties, though you have to explain why you're using nonunion actors," Ford says. (Taft-Hartley is a federal law dealing with the admission of nonunion workers into a labor union.) "I had thought about writing a Web series anyway, but when I found out I could get into the union that way, it became a priority. I went ahead and wrote it, contacted a local SAG representative, and she gave me information. It was painless. We cast five SAG actors and Taft-Hartleyed six others, including myself. It's because of social media I didn't have to wait until someone cast me in something. I got to explore a Web series and got my card."
Beyond Networking
No one doubts that social media is becoming increasingly central to a performer's career. The actors we spoke with spend between three and eight hours a day responding to emails; checking chat rooms, message boards, and websites (their own and others'); writing their blogs; and updating their Facebook and Twitter statuses. Still, they maintain that networking is only one of several benefits of social media.
Ron Hutchins, a director, choreographer, and dance teacher in Florida, uses online tools to promote his classes and to see who's doing what—but ideally, to discover talent. Nonetheless, he always auditions dancers in person. "Otherwise, it's a crapshoot," he says. "I don't even look at reels." As for whether social media will boost enrollment in his classes, he's taking a wait-and-see attitude.
By contrast, Jagger Kaye, a New York actor and acting teacher, insists that his presence on Facebook for the last two and a half years has been a "godsend for business, simply by creating an environment where people talk about me. Somebody says they've enjoyed my class and somebody else sees it on Twitter or on somebody's Facebook wall, and that in turn sends people to my pages to get more information. It's name recognition."
Social media has also opened doors for him as an actor. "A well-known Hollywood director who knew me years ago contacted me because he saw me on Facebook," Kaye says. "He loved the fact that I was part of a community of actors and that I was still acting. We reconnected and I auditioned for him, and we're in discussions about my being in his next movie that's being shot in New York. Have I received a major acting job through Facebook? No, but I am working with several agents on a freelance basis, and that is related to my being on Facebook. They like what they've seen, and meetings have been set up."
Filmmaker Joe Rayborne talks about the useful information he has garnered from other filmmakers on Facebook—ideas for "raising funds, directing, producing, marketing, cameras, editing, and distribution," among other things, he says. But he thinks the site is most useful when it leads to a real networking session.
Teresita Mans, a producer in Panama, says she has discovered performers on YouTube whom she went on to work with, and in one instance she was able to generate enough heat online to almost completely pack a theater. Like others,  she thinks social media is most useful when it serves as a step toward a face-to-face meeting. Mans views Facebook and Twitter primarily as a means to garner "information and inspiration," she says. "I'm especially interested in how life is for other actors abroad—in Europe, South America, and the States. It gives me more universal perspective. I found Back Stage through Facebook."
Expectations
Joining sites such as Facebook to feel part of a community is a repeated refrain, especially for performers not in New York or Los Angeles. Maya Sayre, an actor in Columbus, Ohio, sees social media as a way to meet up with other actors and, in her case, science fiction fans. She recently joined Twitter to promote a sci-fi Web series in which she co-stars, and along the way she has encountered casting directors, producers, and directors.
Sayre admits that her online life has boosted her self-confidence, making it possible for her to reach out in ways she might not have otherwise. "I contacted a director in England and said I was an actress and interested in his next project, and he said he'd let me know," she says. "It would be the icing on the cake if I got a job, but even if I don't, the process is a lot of fun."
P.J. Edwards, an actor in the Midwest, believes that having access to other actors—their experiences and observations—is invaluable, as the career steps taken by successful actors can serve as guideposts. In addition, "I've been able to submit my information to more casting directors, since they also make themselves available online," he says. "The big example here is that the casting director for 'Law & Order: Los Angeles' posted his address for submissions on Twitter."
Though Edwards' submission to the show has not yet been fruitful, he managed to land a role on a locally shot TV show through a Facebook posting. He also sent his headshot to a well-known casting director to be critiqued on her website. He found it informative and values the exposure, "as long as you're branding yourself correctly," he adds.
That's a sticky area, all the interviewees say: How do you assess how you're presenting yourself online and how others are perceiving you? Edwards, who has posted several auditions on YouTube, admits that he has opened himself up to potshots and takes it in stride: "That goes with the territory. Once it's out there, people can say what they want."
Exposure
The line between being straightforward and being confessional may be thin, and that's undoubtedly an issue for anyone who blogs. On her blog, Ford doesn't worry about sharing too much about herself or her acting experiences, be they good or bad. "I'm comfortable with putting myself out there," she says. "But I have received a lot of encouragement from other actors, all going through the same thing I am."
Ilana Gershon, an assistant professor in the department of communication and culture at Indiana University in Bloomington, specializes in new media and finds the sense of community and support among actors "refreshing and very different" from the behavior of other professionals, who tend to be more guarded on the Internet. Still, she can't help wondering about actors announcing that they've landed a role and knowing that most of their readers haven't, or what it's like for readers to hear about someone else's good fortune when they've had little. Bragging and envy are nothing new, but now the experience is more pronounced because it's public.
"What we're seeing is a whole new idea about how to share information and how to share it publicly," Gershon says. "There's no uniform, agreed-upon etiquette." She notes that many people have a false sense of security when they're online, unaware of who's reading their posts and the potential consequences. Her book "The Breakup 2.0" explores the impact of social media on romantic relationships and their dissolution, and she is currently writing a book about how the online world affects workplace relationships.
Everyone agrees there's always a risk of ruffling feathers. "I once had the experience where I talked about an actor I had worked with who did not behave professionally," Ford recalls. "I didn't mention him by name, but if he Googled the project we had worked in, my name would come up and he would know I was referring to him. There's a fine line between wanting to share but not wanting to offend."
On the flip side, performers can find themselves targeted in chatrooms, on message boards, and on blogs. Ford has never had to deal with objectionable online commentary, she says, but she knows others who have, including a friend who had to hire a lawyer to try to get libelous remarks deleted from a website. Kaye acknowledges the risk of negative press, but so far he has not been targeted. "I'm the Teflon man," he says.
Kristina Hughes, who has an extensive Web presence, hasn't had many negative online encounters, but when creepy people share information that's too personal or make inappropriate comments, "I delete it," she says. "I don't go back and forth with people. Social media is for networking." She talks about being "friendly with a purpose. I think the biggest thing is to accept only a certain number of friend requests at one time and then categorize them. I delegate who they are to me: friend, fan, industry pro—agent, casting director, or producer."
Rayborne notes the risks of encountering scammers, thieves, and hackers online. It's tricky when you're trying to network with the right people, he says, though he concedes it can also be a problem when meeting face-to-face with allegedly good contacts.
New Platforms, New Breed
It may be too early to know whether social media can make or break a career—or even whether the long hours that some performers spend online are necessary—but all concur that it has led to new ways of doing business. It has also created new platforms and ambitions for many artists.
Hughes, who is co-starring in a Web series called "The Resolve," is no longer convinced that her goal is necessarily to see the show picked up by a network. She believes there is much to be said for maintaining control over your productions online, such as the chance to give actors you admire the visibility they deserve. She further contends that there are ways to make money on a show besides selling commercials, such as product placement.
To some extent, the Internet has democratized the arts by making the lives and endeavors of artists accessible to so many. But then, so have televised talent competitions, Hutchins points out.
"I hope social media doesn't create crap but rather makes it possible for the shyest high school student to think about being an artist," he says. "Artists are synonymous with being rich, famous, popular, and beautiful. Social media has the potential to create an atmosphere to let that shy high school student know the work is there, but also that you have to work hard to get there. Social media should be the steppingstone to getting you in the door."