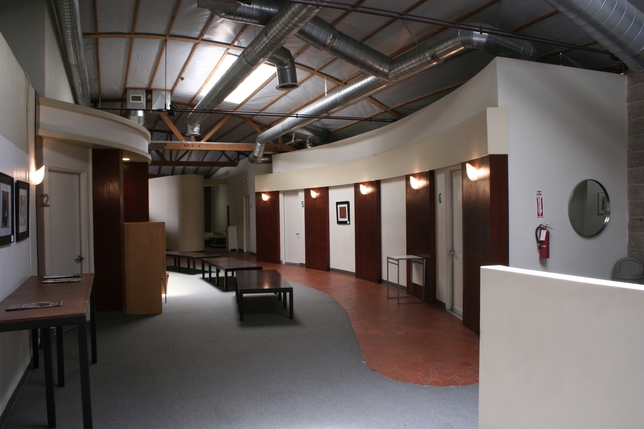 The owners of Hollywood's Space Station Casting Studios want to bring their "actor friendly" atmosphere to a new location in West L.A.
Ben Rovner and Dan Velez earlier this summer purchased the nearly decade-old casting business of the late casting director Melissa Martin after her husband, Erich Zander, put it on the market. Had a buyer not been found, the building just west of Sawtelle Boulevard would have been gutted and turned into commercial offices, according to Rovner.
"We saw the potential here and stepped in and said, 'Wait,'" he said. "We're pretty thrilled to be able to step into a made and functioning casting facility."
310 Casting Studios boasts eight air-conditioned casting suites, two of which are call-back studios with small production rooms attached. There's also two conference rooms. In addition to the rental spaces, Terry Berland with Berland Casting and the Joseph Pearlman with Pearlman Acting Academy have residencies at the facility.
"It almost looks like a gigantic hangar," said Rovner, noting the building totals 10,000-square feet. "It's kind of an industrial feeling, skylights et cetera."
The Space Station in Hollywood, while infamous for its parking, is well-regarded for providing quality audition and casting spaces for a low hourly rate. 310 Casting's West L.A. location at 2329 Purdue Ave. will have higher rental prices, Rovner admitted, but the level of customer service and creative atmosphere will transfer over.
"We want to bring that to this space. We think that harbors better performances from the actors and then the casting directors are happier," he said.
The facility has street parking, but Rovner doesn't want that to be a deterrent, saying, "There's plenty of street parking around. It's metered but we will supply quarters to actors who need it!"
Want more L.A. news? Sign up for our Backstage L.A. newsletter!