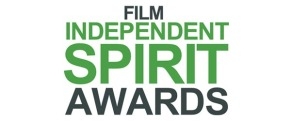 Cate Blanchett, Matthew McConaughey, Jared Leto, and Lupita Nyong'o continued their dominance of this awards season while Steve McQueen and Ryan Coogler were handed the top directing trophies at the 2014 Film Independent Spirit Awards Saturday in Santa Monica.
"I'm so thankful to the process," said Coogler, after accepting the Best First Feature honor for "Fruitvale Station." "And to all you filmmakers that motivate me to help us to conceive and tell our stories because there are so many stories to be told."
Coogler's drama, based on the 2009 shooting of Oscar Grant, an unarmed passenger on San Francisco's BART system, did not receive an Academy Award nomination.
Another Oscars outcast honored by the independent film awards was Abdellatif Kechiche's "Blue Is the Warmest Color," which won for Best International Film.
Meanwhile, Chad Hartigan's "This Is Martin Bonner" won the John Cassavetes Award, which goes to features made for under half a million dollars. After accepting his award, Hartigan said, "Our movie cost $42,000 to make and I feel like it means that I represent a class of filmmaker who truly has no idea if their film will ever get seen by anybody when they're making it."
Still, many of the awards season darlings took home more prizes at the event produced by Film Independent, a nonprofit arts organization that champions independent film. McConaughey and Leto won for Best Male Lead and Best Supporting Male, respectively, for their performances in "Dallas Buyers Club."
The Best Female Lead honor went to Blanchett, who also won a Golden Globe and SAG Award for her performance in "Blue Jasmine," a sweep matched by McConaughey in the male category.
"It's been an incredible year for women in film," Blanchett told the audience.
"Dallas Buyers Club" was the only feature other than McQueen's "12 Years A Slave" to take home more than one award. In addition to Best Feature, McQueen's picture was also honored with Best Supporting Female for Nyong'o's performance, Best Screenplay, for John Ridley and Best Cinematography for Sean Bobbitt. Still, the director used his acceptance speech to recognize actors Michael Fassbender and Chiwetel Ejiofor, who lost out to the "Dallas Buyers Club" stars.
Another McConaughey feature, "Mud," was also recognized. The 2012 drama about a fugitive on the run received the Robert Altman Award, which was given to director Jeff Nichols, casting director Francine Maisler and ensemble cast members that included McConaughey, Michael Shannon, and Sam Shepard, among others.
The awards show were hosted by Patton Oswalt, who introduced himself as the "ghost of character actor future."
The following is a complete list of the winners:
Best Feature: "12 Years a Slave" (Fox Searchlight Pictures)
Producers: Dede Gardner, Anthony Katagas, Jeremy Kleiner, Steve McQueen, Arnon Milchan, Brad Pitt, Bill Pohlad
Best Director: Steve McQueen, "12 Years a Slave" (Fox Searchlight Pictures)
Best Screenplay: John Ridley, "12 Years a Slave" (Fox Searchlight Pictures)
Best First Feature: "Fruitvale Station" (The Weinstein Company) Director: Ryan Coogler, Producers: Nina Yang Bongiovi, Forest Whitaker
Best First Screenplay: Bob Nelson, "Nebraska" (Paramount Pictures)
John Cassavetes Award (For best feature made under $500,000): "This is Martin Bonner" (Monterey Media inc) Writer/Director: Chad Hartigan, Producer: Cherie Saulter
Best Supporting Female: Lupita Nyong'o, "12 Years a Slave" (Fox Searchlight Pictures)
Best Supporting Male: Jared Leto, "Dallas Buyers Club" (Focus Features)
Best Female Lead: Cate Blanchett, "Blue Jasmine" (Sony Pictures Classics)
Best Male Lead: Matthew McConaughey, "Dallas Buyers Club" (Focus Features)
Robert Altman Award: "Mud" (Roadside Attractions / Lionsgate) Director: Jeff Nichols, Casting Director: Francine Maisler, Ensemble Cast: Joe Don Baker, Jacob Lofland, Matthew McConaughey, Ray McKinnon, Sarah Paulson, Michael Shannon, Sam Shepard, Tye Sheridan, Paul Sparks, Bonnie Sturdivant, Reese Witherspoon
Best Cinematography: Sean Bobbitt, "12 Years a Slave" (Fox Searchlight Pictures)
Best Editing: Nat Sanders, "Short Term 12" (Cinedigm)
Best International Film: "Blue Is the Warmest Color" (France- IFC Films) Director: Abdellatif Kechiche
Best Documentary: "20 Feet From Stardom" (Radius-TWC) Director/Producer: Morgan Neville, Producers: Gil Friesen, Caitrin Rogers