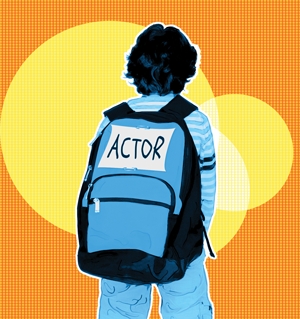 Diane Christiansen Coaching
dianechristiansen.com
The Diane Christiansen Coaching studio offers several separate classes for kids and teenagers who are looking to break into the industry professionally. Students will study broad technique and specific acting aspects, including scene study, sense memory, improvisation, and on-camera work. In addition, students will learn how to create lasting relationships with directors and producers and how to handle the turbulence of the industry. The studio also offers specific commercial acting classes for young performers.
Tuition: Each course is an ongoing workshop lasting several weeks. The cost per workshop ranges from $295 to $350.
BB's Kids
www.bbskids.com
BB's Kids teaches youngsters and teens anything from commercial and theater acting to modeling and voiceover work. All of the classes—such as TV and film acting, teen audition, scene study, and a commercial workshop—are recorded on tape. Heading into the spring and summer, BB's Kids offers six- to eight-week workshops to sharpen a young actor's skills. The spring session is April 13–June 9, while the summer session lasts July 20–Aug. 25, culminating in graduation.
Tuition: Each class for the spring session costs $450; classes during the summer session are $400.
TVI Actors Studio
www.tvistudios.com
The TVI Actors Studio has summer camps, classes, and a pilot season intensive for kids and teens who are exploring the profession. For actors ages 7 to 17, the TVI summer youth camp offers two one-week sessions that teach students the fundamentals of acting; students can opt to participate both weeks. The studio also has classes for auditioning for prime-time TV, TV and film, and acting for film. The pilot-season intensive helps young actors make contacts in the industry with agents, managers, and casting directors.
Tuition: The first week of summer camp, which runs July 8–12, costs $995; the second week, running July 15–20, is $1,475; both weeks cost $2,275, with discounts for early registration. Classes, which run for 10 weeks, are $265.
Keep It Real Acting
keepitrealacting.com
Classes at the Keep It Real Acting studio are divided into specific age groups. For kids ages four to six, the ABC's of Acting course is meant to provide beginners' training for a young actor and her parent. The studio also teaches on-camera commercial acting for specific age groups, with a focus on learning how to let the student's personality come out on camera. For those ages 10 to 17, the "Teen Actors Audition Workout" will help students "keep it real" in theatrical and commercial work.
Tuition: Dates and lengths of the workshop vary, as do the prices of individual classes, which range from $75 to $400.
The Young Actor's Studio
www.youngactorsstudio.com
The Young Actor's Studio offers several classes for kids and teens. From an introduction to acting for five- and six-year-olds to a core program for teens, the studio aims to help young performers master the craft. In addition to classes that focus on acting technique, there are courses for comedy and improvisation, movement, and voice, and private coaching is available. The studio teaches the Stanislavsky System to its students and how to use the method when reading and working with a script. The studio also has two summer-intensive programs in July and August that continue to mold the young actor's skill.
Tuition: Many of the courses are registering now, with varying ongoing weekly classes. Prices range from $265 to $650.