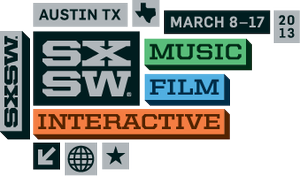 SXSW isn't just about film screenings and live music. Here are five opportunities in Austin that enterprising actors won't want to miss March 8–17. (And after checking out all the fest has to offer, you'll have plenty to talk about as you mingle and network with fellow artists and innovators at each night's parties and daily meet-ups.)
Workshops
Throughout the festival, SXSW offers a variety of hands-on workshops and panels about the future of film, ranging from new technology and the changing business of filmmaking to lessons on acting, representation, branding, and social media.
The highlights start on March 8, the first day of the film conference, when two panels—"A Beginner's Guide to SXSW Film" and "An Insider's Preview to the SXSW Film Festival"—offer inside tips and introduce rookies to Austin. Then on March 10, actor Jeffrey Tambor ("Arrested Development") returns to SXSW with "Jeffrey Tambor's Acting Workshop," his perennial festival favorite that addresses not only the performance process but life itself through a hybrid one-person show, seminar, and Q&A session. And join L.A. casting director Bonnie Gillespie and regional Texas CD Beth Sepko March 12 for "Actors: Create Your Brand & Corner Your Market!," a seminar about the importance of branding for actors and recognizing your type, presented by the Screen Actors Guild Foundation. Check out this year's Digital Domain panel sessions for hourlong explorations of storytelling in the digital age.
Mentor Sessions
Narrative filmmakers, documentarians,actors, and attendees of all types can receive one-on-one career advice by signing up for one of SXSW's mentor sessions, which connect aspiring artists and industrypros with established experts in the fields of independent narrative and documentary film production, funding, digital distribution, festival programming, publicity, representation, artist development, and much more. Signup for each 10-minute session is available on a first-come, first-served basis. A limited number of attendees may be able to register on-site if they have not already registered online.
"Meet the Insiders"
New at SXSW this year, the festival's "Meet the Insiders" series offers multiple chances for actors to connect with and learn from film producers, distributors, agents, lawyers, marketing and public relations experts, and dozens of other film industry insiders from IFC Films, Sundance, the Tribeca Film Institute, the Berlin International Film Festival, Magnolia Pictures, Oscilloscope, Cinereach, Independent Lens, CAA, ICM, and more.
These themed hourlong sessions feature two influential insiders, each of whom will spend half an hour answering questions from a moderator and the audience. Participants will discuss innovations and developments across the film industry, from screenwriting, producing, and casting to financing, distribution, and marketing. Because this is SXSW, highlights include explorations of interactive storytelling, online collaborations, and entrepreneurship.
Startup Alley
Also new for 2013 is SXSW Film's Startup Alley, bringing together the startup companies, entrepreneurs, and investors whose products and services are about to revolutionize the entertainment industry. The focus is on emerging film-related business ventures at this all-day March 10 event, which includes panel discussions, meet-and-greets, mentor sessions, networking opportunities, and an afternoon reception.
Among the notable speakers are Black List co-founder Franklin Leonard, Slated co-founder Stephan Paternot, actor Sophia Bush, Redbox executive Mark Achler, and many more. Attendees can even demo new products at the Startup Launchpad or put themselves in front of these industry influencers by signing up to give their best "elevator pitch" at Fastball Speed Pitches.
Music in Film
SXSW's two first loves—movies and music—come together in a series of events about the use of music in film March 11–12. First, attend the Collaborative Film Platform Meet Up to network and find talent for your current projects; then attend panels and workshops March 12 to learn more about the process of selecting and composing music for film, what the digital revolution has changed in the music business and the world, and how music can become an unlikely source of funding for independent filmmakers.