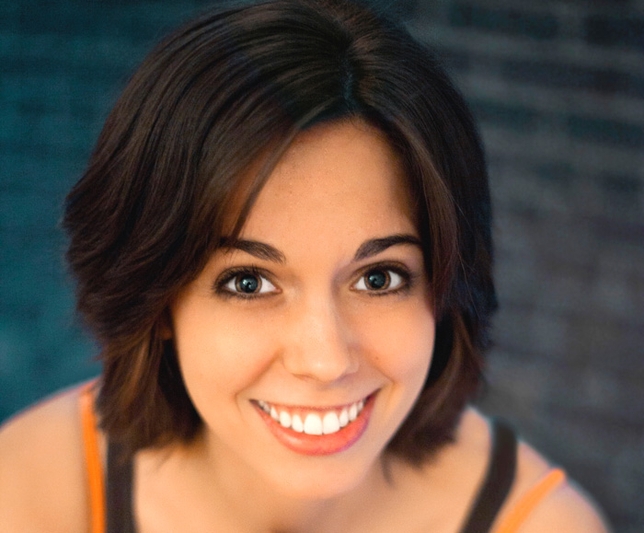 Actors discuss the best and the worst of dating other actors and how the experience can lead to heartbreak, love, and jobs.
Gaspare DiBlasi
Dating another actor was one of the worst decisions of my life. That three-year relationship taught me to never date another actor ever again. My ex and I were "high school sweethearts" at LaGuardia Arts. After graduation, he decided to pursue a career in musical theater without further training, while I attended Marymount Manhattan College. When I was in class, he would be sleeping in. Late nights he would want to party, and I would already be in bed. Because of our schedules, we never found time to give each other the attention we needed, and being actors, we needed a lot. Long story short he liked to cheat on me. With every new show came a new guy. When he was finally coming home from his first tour I booked my own first tour, and everything just crashed and burned. After three stressful years of balancing career and relationship, I decided to kick him to the curb and move on with my life.
Gaspare DiBlasi's "50 Things I Love About Frank," inspired by that relationship, will have its world premiere in September at Theater for the New City.
Maggie Wetzel
I am very respectful of another actor's needs. Lip buzzing while walking down the street? Jumping up and down yelling "I am a Greek god!" before entering a room? It's cool. I get it. And when it comes to auditioning with a partner, I am totally open to "connecting exercises." But sometimes…a personal bubble gets popped.
I was auditioning for a student film. My partner and I had some time so we struck up a conversation. He was cute, seemed like a nice enough chap, and we hit it off pretty well. Before our conversation finally turned back to the audition, he asked me if I would like to grab some coffee after we were done. I smiled, letting my mind skip ahead to me telling our children how I met their father at an audition. (Don't scoff—we all do it.)
Once we were called into the room, though, things got weird. He asked the director if he could do a little ritual and hug me. To do this seemed a little inappropriate, but if the director was OK with it and it helped him, what the hell? But he started touching my face. He told me he liked to get a good "feel" of his partner. I'll say. After fondling my ears for a good two minutes the director finally stopped him. I think if he had proved himself as an actor, it would have all been better, but the only objective he seemed to have was to grope my head. Needless to say, the coffee date never happened—a narrow escape made possible by an emergency text message from a friend. Thank Thespis.
Maggie Wetzel will be playing Lotte in "The Hills Are Alive!" as part of the New York International Fringe Festival.
James Ryan Caldwell
I'm from Indiana, where being gay and being an actor are basically the same thing. I spent my four excruciating years of high school praying to get into a good drama school where I knew there'd be lots of homos. God listened, but I should have been more careful what I asked for. In college, I would often compete against the man I was sharing my uncomfortable single bed with. I would always win the role, of course (because I was also dating my professors).
But there's very little joy in beating the person you love—unless you've agreed on specific rules, boundaries, and a safe word beforehand. For a theater maker, being in rehearsals and performance are the greatest things in the world. And if you're sharing that experience over an intimate dinner with someone who wants to be doing the same thing but isn't, it's not fun. It's certainly not a turn-on for the person across the table. That's why I became a playwright, so I could stop competing with the people I wanted to sleep with and instead give them a reason to want to sleep with me.
James Ryan Caldwell's "Fantasy Artists" is a part of the New York International Fringe Festival.
Tara Schuster
In college I dated the actor-director of our student theater, the one who wore all black, who only referred to "Macbeth" as the Scottish Play (even to my parents), and who once drank an entire bottle of whiskey to really "get" Edmund in "Long Day's Journey Into Night." I was a little embarrassed by how much of a theater kid he was and tried to hide our relationship from the rest of the cast in a production of "The Skin of Our Teeth."
I half-avoided him, half-pined for him in rehearsals and would do my best to half-ignore him anywhere else. I was obviously somewhat of a horror myself. We were in a particularly strenuous tech rehearsal, with actors and crew on the brink of mutiny, when I decided I really had to end things with my gentleman friend. Between acts, I pulled him aside and told him it was over (oh, the drama!). When he returned onstage, he flubbed his line. Instead of "That's terrible," he said, "That's Tara-ble." Almost everyone in the theater looked directly at me and laughed. Apparently I wasn't so great at keeping things on the D.L.
Tara Schuster can be seen in "I <3 REVOLUTION" as part of the New York International Fringe Festival.
Winston Noel
I met my girlfriend, Katherine Maughan, at a New Year's Eve party at the Upright Citizens Brigade Theatre, where she'd been taking classes and I'm a performer. The night we met, Katherine did a bit where she kept forgetting my name. Later I learned she was serious, and she actually couldn't remember who I was. But she did remember me when I called, and two and a half years later we're still dating. At this point, I'm pretty sure she knows my name.
I feel lucky to be dating a fellow performer-writer. She isn't thrown by an irregular schedule and understands crazy weeks packed with rehearsals and shows. When we spend time together, we're able to toss around ideas (fart jokes) in a way that's really fun and constructive, and we both know the other person has terrific taste (in fart jokes)—so even though an honest note can sting a little, the input is invaluable (to our fart jokes).
Over the past couple of months, we've been able to collaborate for the first time. Katherine wrote a play, "An Evening With Kirk Douglas," that was accepted to the New York International Fringe Festival, and I'm performing in it. (Katherine just asked me to clarify that this is a smart show, with no fart jokes.) Rehearsing has deepened the respect that we have for each other and definitely brought us closer. It's been a great thing to share, and it's always fun to make the person you love laugh.
Winston Noel will perform in "An Evening With Kirk Douglas" as part of the New York International Fringe Festival.