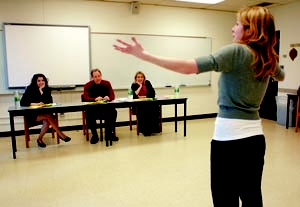 Researching the Application Process for College Acting Programs
No matter how much research you do before applying for college acting programs, you may feel like you're only scratching the surface. It can leave you exhausted.
U.S. Arts Schools are Opening Programs and Campuses Abroad
Hollywood movies still dominate cinemas worldwide, and with American conservatory-style training programs expanding abroad, the international influence of Western films continues to increase.
2011 College and University Programs in Theater
The following is a list of accredited, degree-granting acting programs at colleges and universities in the United States and the United Kingdom.