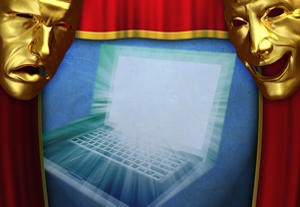 Back Stage highlights how web series can boost your career and features five actors from prominent online shows.
Web Series Can Be a Major Career Avenue
Big players such as Netflix and Kevin Spacey give web series a new luster, while management companies like Big Frame monetize online shows for performers.
Web Series Knockouts From 'ElfQuest' to Jane Austen
Keep an eye on web series scene stealers Brad "Cheeks" Bell, Julia Cho, Shannon Nelson, Sandeep Parikh, and Stephanie Thorpe.