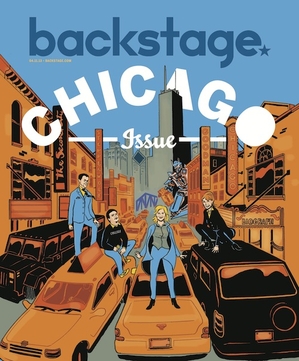 From the rise of storefront theater companies to the Windy City's long history with turning out groundbreaking comedians to the films and TV shows shooting there, we look at Chicago's healthy and vibrant arts scene
Chicago's Storefront Theaters Are a Hotbed of Talent
Thanks to low rent and reams of young talent, the Windy City's storefront theaters—including the Hypocrites, TimeLine Theatre Company, and Profiles Theatre—boast a veritable underground of undiscovered actors and potential next big things.
Steppenwolf Artistic Director Martha Lavey Puts Actors First
The head of one of the most successful regional theaters in the country, Steppenwolf Theatre Company, says the company's success comes from its emphasis on its actors.
Why Chicago's Comedy Tradition Is Unlike Any Other
How theater improv and the Second City helped spawn 'Saturday Night Live' and the Upright Citizens Brigade.
Film and Television Production Heats Up in Chicago
Over the last few years the Windy City has experienced a renaissance of sorts, thanks in part to its iconic skyline, skilled production workforce, and universal esteem—but mostly thanks to the 30-percent tax credit enacted in early 2009.
The Best of Chicago Spring Theater (Slideshow)
This season the Windy City has a full slate of Pulitzer Prize winners, world premieres, and revised classics. Here's what we're looking forward to on Chicago stages this spring.