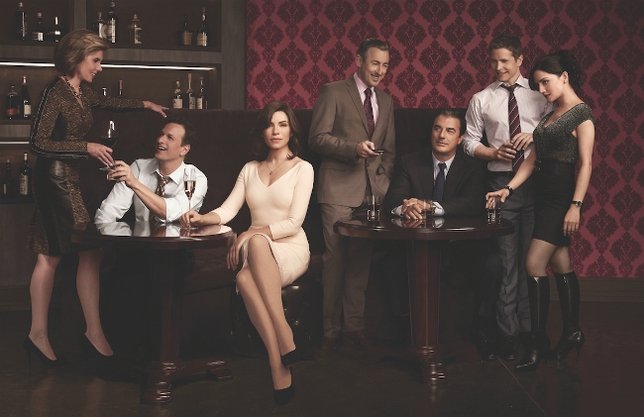 Chemistry, like pornography, is indefinable—but you know it when you see it. Which makes casting a television series particularly trying; with so many regular characters, creating a well-balanced cast that works well together can be a chore. Is it any wonder that so many shows don't get it right? But when shows do get it right, the results are undeniable.
Case in point: "Orange Is the New Black." The Netflix hit brings together mostly unknown faces (anchored by Taylor Schilling's incarcerated yuppie) and then stands back and watches them fight, bond, and scheme. That a cast so large plays so well together is a testament to casting director Jennifer Euston, who found some of America's newest favorite actors, from Laverne Cox to Uzo Aduba, and reminded us all how much we love Laura Prepon and Kate Mulgrew in the process.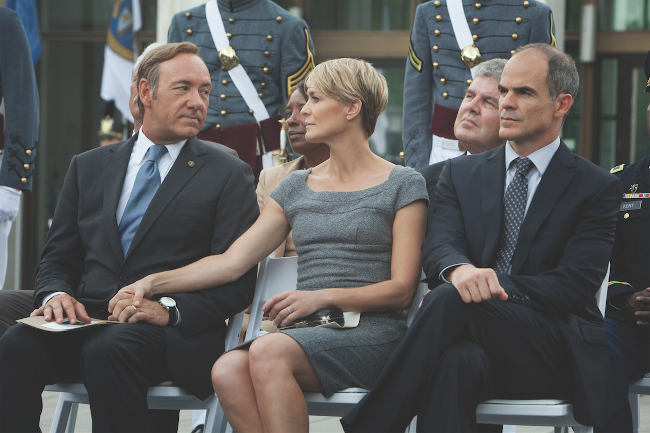 Actually, Netflix's business model proves the outdatedness of the network system, because in addition to the cast of "Orange," Netflix knocked it out of the park with "House of Cards," where even the good guys oozed moral ambiguity and made questionable decisions all while holding our attention (for some of us, holding our attention for 12 straight hours). And the return of the original cast of "Arrested Development" for its long-delayed fourth season on Netflix was proof that, while chemistry may not be definable, it also has no expiration date.
On network TV, ABC replaced one stellar ensemble (that of cult favorite and dearly departed "Happy Endings") with another on "Trophy Wife." The Malin Akerman–led comedy about a third wife, her husband, his two ex-wives (Marcia Gay Harden and Michaela Watkins) and their assorted three children hits a comedy sweet spot by being both tart and warm, like a Granny Smith apple pie. That same tone is available to a lesser extent on TBS' "Cougar Town," another former ABC sitcom that found safe haven on cable where the Courtney Cox–led cast can continue their wine-fueled banter in peace.
Perhaps the greatest network ensemble is also one of the most sprawling. On CBS' "The Good Wife," Julianna Margulies heads a cast that is comprised of both theater icons (Christine Baranski, Alan Cumming) and film and TV stars (Josh Charles, Chris Noth), all of whom prove that they can cede the spotlight to unknowns and up-and-comers. Add the best guest stars on television right now (courtesy of casting director Mark Saks' sharp eye), and you have the most compulsively watchable drama on TV.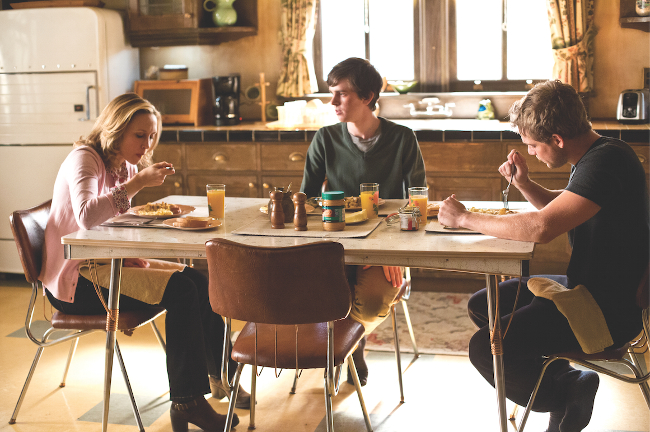 On cable, Vera Farmiga's unhinged Norma Bates may be the draw to "Bates Motel," but it's the nicely cast actors around her (Freddie Highmore, Max Thieriot, Olivia Cooke, Nestor Carbonell) who provide a context that straddles the line between earnestness and seediness, one in which her behavior almost approaches normality. And "The Americans" has an ensemble of heartbreakers (Keri Russell, Matthew Rhys, Noah Emmerich, Susan Misner, Alison Wright), all of whom are struggling to fit in even as they kill for what they're beginning to doubt is a just cause.
And of course, the greatest ensemble on TV right now is also the smallest, courtesy of Tatiana Maslany's gallery of clearly delineated clones on BBC America's "Orphan Black." Sometimes, as it turns out, chemistry can be a solitary process.