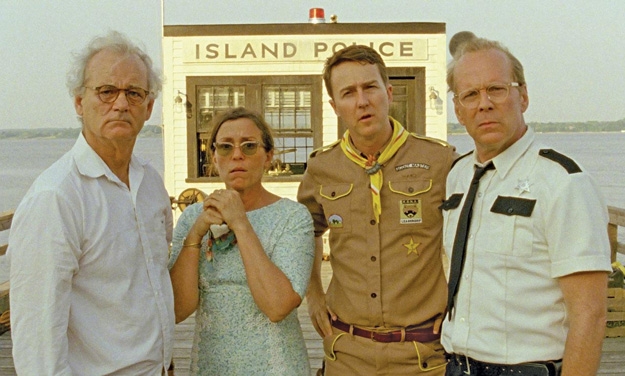 GoldDerby.com senior editor Chris Beachum noticed a trend among this year's awards season favorites as soon as he started compiling his list of the best films of 2012.
"We're seeing a lot of big ensemble movies this year, even more than normal," he says. "You've got massive groups of well-known actors in films like 'Argo' and 'Django Unchained' and 'Les Miz,' which have a lot of well-known people in them. 'Lincoln' has probably got more well-known people in it than any movie this year, with a lot of Oscar winners and Emmy winners."
With so many star-studded casts to choose from, Backstage spoke to Leonard Maltin, film critic and author of "Leonard Maltin's Movie Guide"; Christopher Rosen, film critic and editor for Huffington Post Entertainment; Sasha Stone, film critic and editor of AwardsDaily.com; and Beachum to predict the ensembles that will be competing for outstanding performance by a cast in a motion picture at the Screen Actors Guild Awards on Jan. 27.
Maltin calls Steven Spielberg's "Lincoln" "a perfect example of a film so well cast and with such a rich ensemble, even down to the smallest roles," that it is guaranteed a nomination. Stone goes a step further and says it is "probably going to win." Daniel Day-Lewis is already the clear favorite to take home awards for his central performance as our 16th president in his twilight months, but the film is a consensus pick among critics thanks to the rest of the cast, which features Sally Field as Mary Todd Lincoln and Tommy Lee Jones as abolitionist Thaddeus Stevens, with Joseph Gordon-Levitt, Jared Harris, David Strathairn, John Hawkes, James Spader, Jackie Earle Haley, and Hal Holbrook in smaller roles.
In "Argo," perhaps the only film that can seriously challenge "Lincoln" for world domination, actor-director Ben Affleck leads an ensemble that includes Alan Arkin and John Goodman, along with Bryan Cranston, Victor Garber, Chris Messina, Kyle Chandler, Željko Ivanek, Tate Donovan, Rory Cochrane, and Clea DuVall. "It's just filled with good actors doing good work, and there's a lot of them," Rosen says. Maltin calls it "one of my favorite movies this year."
A third good bet for an ensemble nomination is "Silver Linings Playbook," starring Bradley Cooper and Jennifer Lawrence. Robert De Niro, Chris Tucker, Jacki Weaver, John Ortiz, Shea Whigham, and Julia Stiles fill out the ensemble. The film's darkly comedic tone helps it stand out from the rest of the end-of-year dramas, and Rosen points out that "David O. Russell is proven as a good director of actors."
"Les Misérables" and "Django Unchained" are also both building buzz based on their considerable casts. Hugh Jackman, Russell Crowe, Anne Hathaway, and Amanda Seyfried are among the movie stars who prove their singing talents under the direction of Tom Hooper ("The King's Speech") in the "Les Miz" movie musical, while writer-director Quentin Tarantino reunites with actor Christoph Waltz—who chewed up the scenery on his way to winning individual and ensemble acting awards for the filmmaker's "Inglourious Basterds" in 2010—in "Django," his revisionist Southern slavery epic that also features Leonardo DiCaprio, Jamie Foxx, Kerry Washington, and Samuel L. Jackson.
Beachum speaks up for one long shot in particular. "A personal favorite would be 'Moonrise Kingdom,' " he says. "Wes Anderson just hasn't had much success at the SAG Awards, even though his casts are always top-notch." In fact, the director's films, which include "The Royal Tenenbaums" and "The Life Aquatic With Steve Zissou," have never been nominated for any acting or best picture honors by either the Academy or SAG.