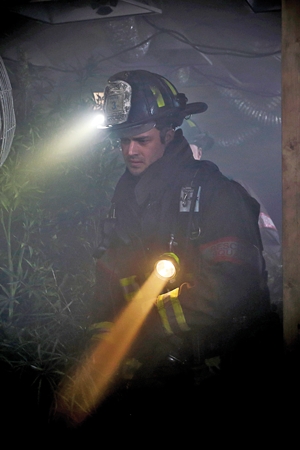 It's a little-known fact that Chicago was once America's film-production capital, until the better weather and more tolerant attitudes toward screaming at one's subordinates caused film execs to migrate en masse to Hollywood in the early 20th century. But over the last few years the Windy City has experienced a renaissance of sorts, thanks in part to its iconic skyline, skilled production workforce, and universal esteem (have you ever met someone with strong negative feelings about Chicago?)—but mostly thanks to the 30-percent tax credit enacted in early 2009.
Three broadcast drama pilots, "Betrayal," "Doubt," and "Influence," as well as USA Network comedy pilot "Sirens," have recently concluded their shoots. Both pilots that shot in Chicago last spring—Fox's "The Mob Doctor" and NBC's "Chicago Fire"—were ordered to series, and both returned to Chicago to continue production on their first seasons ("The Mob Doctor" has since received the ax; "Fire" is in production on Season 2).
On the film side, Chicagoans will have a busy summer, with Summit Entertainment's young-adult tent pole "Divergent" shooting through the end of June. Two days before that is scheduled to wrap, the Wachowski siblings' next effort, "Jupiter Ascending," will get under way. Then in August, Michael Bay will bring his army of alien robots back to town to shoot the untitled fourth film in the "Transformers" franchise.