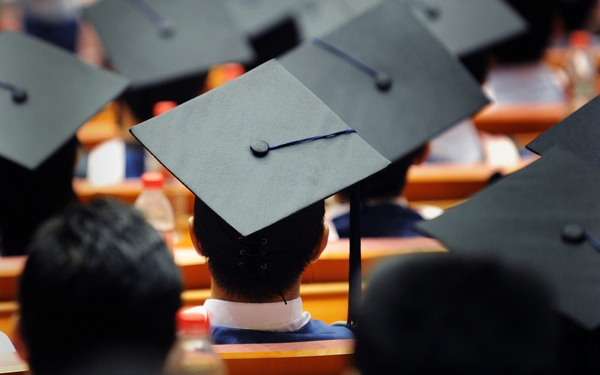 The Boston Conservatory
www.bostonconservatory.edu \ MFA Musical Theater
Admission: Students must submit two letters of recommendation, a short writing sample, artistic résumé, and have a live audition and interview.
Adding to its bachelor of fine arts degree and Master of Music in Musical Theater, the Boston Conservatory's newly launched Master of Fine Arts in Musical Theater makes the school the second college in the United States (along with San Diego State University) to offer an MFA in musical theater. The program, which kicks off in the fall of 2013, will have students studying a variety of theatrical aspects, including history, voice, acting, dance, and movement, over a course of five semesters; performance opportunities also will be provided.
Juilliard
www.julliard.edu \ MFA Drama
Admission: In addition to the application, essay, and letter of recommendation, students must have a live audition for possible admittance into the program.
Fall 2012 was the first semester in which students could enroll at the famed New York City school to earn a Master of Fine Arts degree in Drama. The four-year conservatory program accepts 8–10 students a year. The new degree allows graduate students to take advanced courses while working with undergraduates in certain areas. During training, each student studies a different graduate track each year, including theater history, directing, and playwriting.
Messiah College
www.messiah.edu \ BFA Musical Theatre
Admission: In addition to the application, artist's statement, and headshot and résumé, candidates must have a live audition and interview. For the audition, students should prepare 16–32 bars of a musical theater song as well as a 60-second monologue or a two- to three-minute dance number.
Located in Mechanicsburg, Pa., Messiah College offers a new Bachelor of Fine Arts in Musical Theatre degree designed to offer opportunities to work in the professional world. The program, which launched last fall, gives students the chance to take classes in dancing, acting, and voice, as well as occasions to be involved in campus productions and internships. Students will be able to audition for touring companies and summer stock theater around the country.
The University of Texas at Austin
www.utexas.edu \ Actor Training Program
Admission: Aside from the application, students are asked to audition for placement in the program.
As a part of its Bachelor of Arts in Theatre and Dance degree, the University of Texas at Austin will offer students the chance to participate in the Actor Training Program starting next fall. The new program will train students in stage acting as well as acting for film, television, and gaming. In addition, there will be an optional Los Angeles residency where students will be expected to work in the profession.