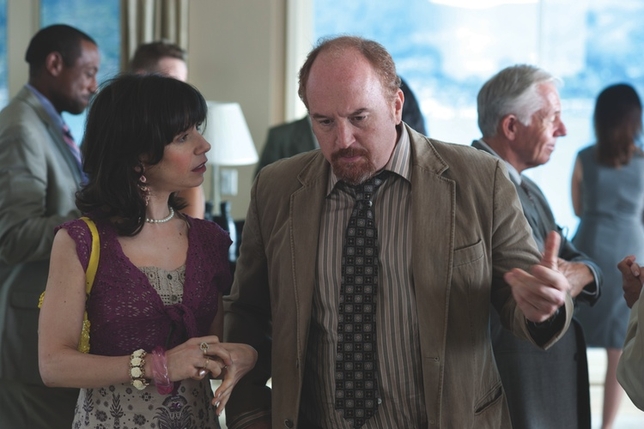 Beginning with 1975's "Love and Death," Juliet Taylor has cast every Woody Allen film—a roster that spans from "Annie Hall" to "Crimes and Misdemeanors" to "Midnight in Paris."
"He makes a movie every year, and around Christmastime he'll call," Taylor says. "Sometimes we'll start casting it even before I've read it. He'll just say, 'Well, I have this character…' Then he'll describe it to me, and we'll sit around and talk about who might be right." Taylor praises Allen's work ethic and also his openness to input from the people he works with. "He likes to know if you like the script, if you like the characters. He leaves himself extremely open, so that makes it a very fun process."
Taylor's latest collaboration with Allen, "Blue Jasmine," opens July 26 and stars Cate Blanchett as an upper-class Manhattan housewife who, in the middle of a personal crisis, heads to the San Francisco home of her working-class sister Ginger.
"From the beginning, we just thought Cate Blanchett was the perfect person to play that role," Taylor says. "We both felt that way, and we were so grateful that she accepted it right away."
Casting the role of Ginger was a tougher task. Taylor and Allen discussed multiple approaches to the character. Sally Hawkins had appeared in Allen's 2007 film "Cassandra's Dream"; both Allen and Taylor were fans of the English actor's work. "He admired her talent, but she's British, and he hadn't seen her do anything as an American."
But the most interesting casting choice in the film is that of Andrew Dice Clay as Hawkins' character's ex-husband. Clay—or the Diceman—is, on the surface, one of the most unlikely actors to ever appear in a Woody Allen movie. He reached the height of his fame in the late '80s and early '90s, gaining notoriety as a grossly misogynistic standup comedian. When Clay was invited to host "Saturday Night Live" on the eve of Mother's Day in 1990, cast member Nora Dunn and scheduled musical guest Sinéad O'Connor both boycotted the episode. Caryn James wrote the next day in The New York Times, "The chain-smoking, leather-jacketed 'Diceman' is clearly a persona, but it is a role without any redeeming irony."
More than 20 years later, Allen saw past the persona and suggested to Taylor that they consider casting Clay. "I thought, Andrew Dice Clay? My gosh." Clay has worked only sparingly in TV and film since the mid-'90s, the only significant exception being a recurring role as himself on the HBO series "Entourage." Taylor called the show's producers. "They said, 'Not only is he really good, but he's the greatest guy. He's a terrific person, and you should really hire him.' "
Clay nailed his reading and got the part—but he wasn't the only actor up for it. His competition included the reigning king of comedy.
"Louis C.K. came in for that part, and Woody thought he was just too nice, basically, too sweet," Taylor said. "Then we asked him to do another part, which is not as big a part, but he does a great job in it."
A tough blow, no doubt, but according to Taylor, C.K. had a sense of humor about the casting.
"He went on talk shows and said, 'I can't believe I lost that to Andrew Dice Clay,' " she says with a laugh.