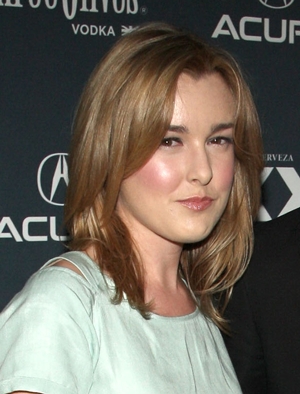 This is not Anna Margaret Hollyman's first time at the South by Southwest rodeo. The star of this year's "White Reindeer" has previously been seen at SXSW in "Small Beautifully Moving Parts" and "Gayby" and as such, she's pretty much an expert on how to survive the sprawling event. Here, Hollyman lists a few important keys to keep in mind.
Checking in
Go early to the Austin Convention Center (500 E. Cesar Chavez St.). Film and Interactive share the space so the mass of people can seem boggling at times, but don't worry about the long line; they have the check-in process down to an art. Definitely try to attend some panels while you're there, especially Jeffrey Tambor's acting workshop, during which the "Arrested Development" star does a live workshop featuring two actors in SXSW films. It's not to be missed.
SXXpress passes
Go to any screening on the early side to secure your place in line. Unlike Sundance, all you need is a badge and punctuality to get in to most screenings, depending on the size of the venue. But if there is a film you're dying to see, definitely head down to the convention center the day of for a SXXpress pass, which will give you preferred entry into the venue. Think of it like getting a business class upgrade that allows you to whiz through airport security ahead of everyone else.
Download the app
The SXSW smartphone app allows you to create your own schedule and links all the venues to maps to plan out your game plan. It's also great in a pinch if you ever find yourself with a few hours to spare, because you can instantly fill up your day with parties and panels in between screenings.
Parties
Most SXSW events are held downtown, and many center around Sixth Street, which is essentially a mini Bourbon Street peppered with drunken frat boys, shot girls, and general overwhelming revelry. Don't let the scene deter you from attending the SXSW parties, such as the opening night at Buffalo Billiards (201 E. 6th St.). Although these events can seem overwhelming, you end up seeing familiar faces at them, and it's the best way to meet new people.
Food
The Alamo Drafthouse, the unofficial SXSW headquarters, is temporarily closed for renovation, but the Alamo Ritz (320 E. 6th St.) and Violet Crown Cinema (434 W. 2nd St.) offer food and drink before and during screenings, which lets you kill two birds with one stone. Try to start your day with some breakfast tacos, a quintessential Austin specialty, and bring a few energy bars with you, just in case. You can go for hours, from screenings to panels to parties, before you realize you've only had complimentary Lone Star Beer all day.
See movies SXSW is one of the best festivals to see true indie cinema. You have the opportunity to watch work that is both innovative and inspiring and made by exceptionally talented filmmakers. Seeing as many films as you can is recommended—it's the perfect antidote to any doubt you may have about the future of film.