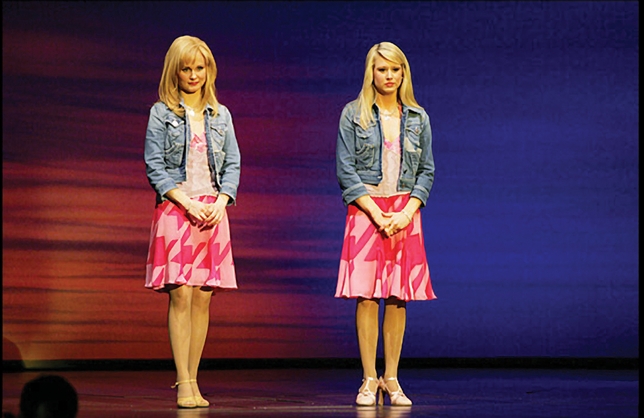 From Broadway to Hollywood to Beijing, a growing list of productions are turning their casting calls into a talent show. Stunt casting used to mean well-known actors shoehorned into unlikely roles (think Marlon Brando playing Jor-El in the original "Superman"). But increasingly, the term is being applied to reality show competitions used to cast actors for stage and screen.
This innovation isn't about to put casting directors out of business. But the process is growing in popularity—mainly because of the publicity it generates.
"You can get work from it," said Cathy Reinking, a longtime casting director and author of "How to Book Acting Jobs in TV and Film." "I don't think there's such a negative connotation anymore" with unscripted competition programs.
Broadway turned to stunt casting in 2007 when it sought to fill the leads in a revival of "Grease" through NBC's unscripted competition "Grease: You're the One That I Want" MTV got in on the act in 2008 with "Legally Blonde The Musical: The Search for Elle Woods," which resulted in Bailey Hanks being cast to replace Laura Bell Bundy.
Broadway borrowed the idea from England, where in 2006 the BBC aired "How Do You Solve a Problem Like Maria?," a reality competition show used to cast the role of Maria von Trapp in the Andrew Lloyd Webber production of "The Sound of Music" staged in London's West End.
Hollywood has also used stunt casting, although not for lead roles.
The American-Chinese co-production of "Transformers 4" is set to cast four Chinese actors through a nationally televised Chinese reality show judged by producer Lorenzo di Bonaventura and studio executive Sid Ganis. In addition to the four reality winners, two professional actors will join the cast. "We are looking forward to seeing the best talent China has to offer in the future film of 'Transformers 4' directed by Michael Bay," Megan Colligan, president of domestic marketing and distribution for Paramount Pictures, said in a prerecorded video shown at a press conference in April in Beijing.
In addition to using the reality show format, some feature producers and directors have used crowdsourcing to find actors. Director Robert Rodriguez cast Glenn Matthews from self-audition videos the actor submitted for a role in Rodriguez's BlackBerry-sponsored short "Two Scoops."
In a twist on the process, TBS used crowdsourcing to find a performer for its reality competition show "King of the Nerds." The cable network sought video auditions for one slot to be selected through a crowdsourced casting call conducted through the show's Facebook page.
The process has unearthed real talent. Laura Osnes, who won the role of Sandy in the "Grease" revival, has gone on to a successful Broadway career as a Tony-nominated actor.
While the process is mainly about drawing attention to the production, that can also help actors, Reinking says. "Producers are always looking for someone with current buzz about them. And if there's any cachet with a name, it helps build an audience."