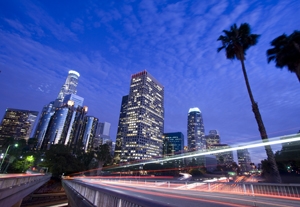 Back Stage's comprehensive guide to what an actor needs to know about moving to Los Angeles to pursue acting, particularly for pilot season.
Along with several of the week's advice columns being dedicated to the L.A. move, there's also an in-depth feature about the perfect car survival kit to pack for driving to and from auditions.
Trunk Show
Many actors find it necessary to create a car survival kit: a set of essential tools that aids them in navigating this crazy, sprawling landscape with aplomb.
Ask an Acting Teacher: How Should Actors Prepare for a Pilot Audition?
"If you have an audition for pilot season, prepare for the part by studying the sides until you know the material so well that it flows." - Ken Lerner, Ken Lerner Studio
Voiceover: Animation Nation
While there may not be as many of them, animated pilots can prove just as lucrative for an actor as live-action ones.
Casting Cues: Prepping for Pilots
After apprenticing with some of the most prolific casting directors in the business, Brett Greenstein and Collin Daniel decided to join forces and strike out on their own.
Secret Agent Man: Becoming Pilot Worthy
It amazes me how actors with few credits and no representation think they have a chance of booking the holy grail of acting jobs during this frantic time of year.
The Craft: Auditioning for Pilots
Reality-check time: As Los Angeles acting teacher Doug Warhit reminds us, most pilots don't go beyond the pilot stage. Of those that do, most are canceled within the first four weeks.