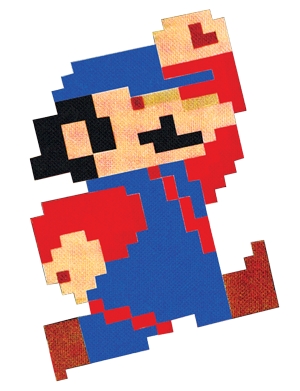 SAG-AFTRA's Global Rule One applies to interactive video games, which could be problematic for its voiceover actors as the industry shows signs of fracturing.
Walt Disney Co. recently announced the closing of Junction Point Studios, its Texas-based game developer. THQ, formerly one of the industry's top publishers, declared bankruptcy at the end of 2012. And last year, the U.S. video game market saw a 9 percent dip in revenue, which totaled $14.8 billion, according to the latest industry estimate from research firm NPD Group.
The once-thriving industry, which some game developers boasted could compete with Hollywood in visual and narrative storytelling, is now shifting away from big-budget epics like "World of War Craft" or "Star Wars: The Old Republic" and toward smaller titles that can be downloaded to an iPhone or iPad.
"A big gaming house can't afford to do a thousand small games," said David Ciccarelli, CEO of Voices.com, an online marketplace for voice actors. "That's where we see most of the growth—smaller games and smaller markets."
Smaller producers are less likely to employ union talent, which could mean fewer roles for SAG-AFTRA actors who are governed by the "No Contract/No Work" rule.
Now, industry observers estimate only about 20 percent of video game roles are union, although SAG-AFTRA officials won't confirm that figure, saying it's difficult to quantify because much of the work is spread out internationally. Still, union officials say video games are a growth area for its membership.
"Particularly as the technology grows and captures [actors'] performances in a more compelling way, and as the stories get richer and richer, we think we can play a bigger role in that market," Mark Friedlander, national director of new media at SAG-AFTRA, told Backstage. "Most of the major publishers and developers who are making AAA games are using union talent."
A typical feature will have approximately 5,000 lines of dialogue, whereas an interactive video game will often have 50,000 to 70,000 lines. Moreover, there's typically a more diverse cast of characters in video games, which means more actors are needed for a project.
SAG-AFTRA had a difficult history with interactive video games before the merger last year. Between 2005 and 2009, Screen Actors Guild and the American Federation of Television and Radio Artists had trouble agreeing on what terms and conditions to negotiate for with the industry. That meant three contracts for interactive video games existed, but in practice today union actors' work is governed by the 2014 terms that AFTRA negotiated prior to the merger.
One of the disagreements between the formerly separate unions was "legacy language."
SAG had believed that a 2005 agreement with the industry stipulated a residual or streaming fee should apply to voiceover work. AFTRA disagreed. But under the 2014 contract, actors are entitled to a share of the fee for cloud gaming, which works similarly to video on demand. "Under certain conditions, when a video game is delivered to a player from the cloud, a payment may be due," said Friedlander.
While that language is in the contract, in practice it's extremely difficult to collect. "It sounds wonderful at the contract stage, but how is it even done? It's very difficult to track [with no] reporting mechanism," said Ciccarelli, who suggested voice actors get a buyout of their residuals.
"We've always opted towards having very simplified contracts that do lead to buyouts [of residuals] or pricing based on the audience size and the type of usage that it goes out to, so it's paid up front as an online fee," he said.
While some interactive video games are getting more cinematic, the "vast majority" of roles available are voiceover, said Friedlander.
"Breakdowns go out. Agents look at their roster and what the opportunities are and try and plug actors in," he said. "Often they will audition the same way that they would in another area. The vast majority [of the roles] are voiceover roles, but there are some performance-capture and on-camera work as well."
SAG-AFTRA does guarantee its members specific protections for their voiceover work in video games. "Often there's a high demand for performances that might be strenuous to the actor in a video game, so we've built in some notice protections so the performers understand what they're getting into and can prepare accordingly," Friedlander said.