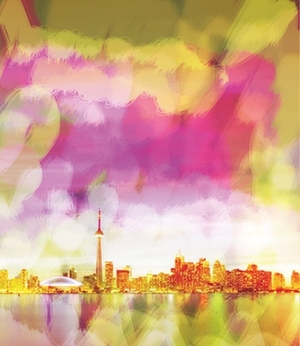 This year's Toronto Film Fest is enough to enthuse the most hardened cinephile. Here are our seven can't-miss picks.
Bad Words
Jason Bateman moves behind the camera, making his directorial debut with this comedy about a high school dropout who enters a children's spelling bee. He also stars as the foulmouthed loser, which should be a nice change of pace from the likable Everyman we're used to seeing him play. Bonus points for recruiting an amazing cast of funny women, including his "Juno" co-star Allison Janney, the great Kathryn Hahn, and scene-stealer Rachael Harris to bring Andrew Dodge's script to life.

Devil's Knot
Toronto's favorite son, Atom Egoyan, returns to the festival with a narrative retelling of the infamous West Memphis Three case. The 1993 murders of three eight-year-old children and subsequent conviction of three teenagers with flimsy evidence has already been the basis for the acclaimed "Paradise Lost" documentaries and the Peter Jackson–produced doc "West of Memphis." Egoyan's film features Colin Firth, Reese Witherspoon, and Egoyan regular Bruce Greenwood. Egoyan's record has been spotty of late ("Chloe" and "Where the Truth Lies" felt oddly incompetent), but this is the master behind such classics as "The Sweet Hereafter" and "Exotica," so hopes are high.

The Disappearance of Eleanor Rigby: Him and Her
Few things could make us sign up for a movie that runs more than three hours from an unknown first-time feature writer-director. Jessica Chastain is one of them. The Oscar nominee stars in the title role opposite James McAvoy in Ned Benson's film about a New York couple that's told from two different points of view. Really two films in one, the original plan was to release them separately, but they will be screened as one at the festival.

The Double
Richard Ayoade made a name for himself as a performer in great British series such as "The IT Crowd" and "Garth Marenghi's Darkplace." But in America he's probably best known as the guy who wasn't Ben Stiller, Vince Vaughn, or Jonah Hill in last year's bomb "The Watch." Still, his feature directorial debut was the beautiful and lyrical coming-of-age tale "Submarine," so this follow-up—a modern retelling of the Dostoevsky novella starring Jesse Eisenberg and Mia Wasikowska—is eagerly anticipated. Expect something offbeat and funny from this tale of a man driven to madness after he spots his look-alike.

Horns
Daniel Radcliffe in devil horns. Do you really need to know any more? OK, fine, this offbeat thriller comes from Alexandre Aja, who made his name with the bloody, violent, and highly regarded French flick "High Tension." He then proved he could mix gore and a sense of humor with the wildly fun guilty pleasure "Piranha 3D." Radcliffe plays a guy believed to have murdered his girlfriend who wakes up one day to find that horns have sprouted on his head. The always watchable Juno Temple co-stars as the ex, in a cast that includes Max Minghella and James Remar.

The Unknown Known
In addition to its long list of hotly anticipated Hollywood movies and foreign films, TIFF always packs the slate with fascinating documentaries. Perhaps no one is more heralded in the nonfiction film world than Errol Morris, the filmmaker behind "The Thin Blue Line" and "Fast, Cheap & Out of Control." His latest seems more in line with his Oscar-winning "The Fog of War" and the recent "Standard Operating Procedure," tackling American politics by providing a revealing, riveting interview with former U.S. Secretary of Defense Donald Rumsfeld.

You Are Here
Matthew Weiner has conquered television as the creator of "Mad Men" and a writer-producer on "The Sopranos," so now he takes a stab at the film world with his big-screen writing-directing feature debut. Like "Mad Men," it has a killer ensemble: Owen Wilson, Zach Galifianakis, Jenna Fischer, Melissa Rauch, and Amy Poehler are just some of the names along for the ride. Galifianakis plays a man who inherits a fortune from his estranged father and brings childhood buddy Wilson on a road trip home to collect.