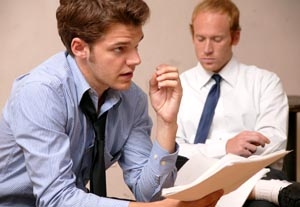 If you're thinking about taking acting classes, "Can I afford it?" is likely at the top of your list of questions, especially in the current economic climate. The answer, according to the schools contacted by Back Stage, is "Probably yes."
Study Aid
For instance, New York's Atlantic Acting School says: "Once we have accreditation, our students will be able to apply for loans from the government, which will be fabulous," says the school's executive director, Kate Blumberg. "Until that time arises, we have to be able to offer them some financial aid, because they can't get it elsewhere."
New York Area Acting Schools and Coaches
The following is a list of New York–area stage and film acting schools, teachers, and coaches organized by category and alphabetically.