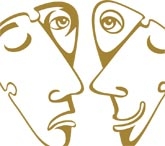 Back Stage explores the arts of teaching and performing in a series of in-depth interviews of three veteran instructors. Plus you won't want to miss our extensive list of acting schools and coaches for both New York and L.A.!
Teaching & Doing
Three veteran instructors -- Carol Fox Prescott, Suzanne Shepherd, and Steven Anderson -- have found a dynamic interplay between their teaching and performing. With these veteran instructors, the cliché "Those who can't, teach" transforms into the mantra "Those who can teach, do." The atmosphere they create in the classroom — of risk-taking and imagination — is now available to them when they step on the boards.
2008 ACTING SCHOOLS AND COACHES NYC
The following is a list of New York-area stage and film acting schools, teachers, and coaches organized alphabetically. Also included is a separate list of career coaches/counselors. Entries are divided into six categories: Acting Technique, Children/Teens, Comedy/Improv, Monologue/Audition/Coaching, Multipurpose, and On-Camera (Film/TV/Commercial).
2008 ACTING SCHOOLS AND CLASSES LOS ANGELES
This, the biggest and most broadly defined listing, includes all kinds of class types, sizes, and approaches, from Stanislavsky nuts-and-bolts to cold reading and audition prep.
What unites them is that while many offer specialized classes, all offer some class or other that could simply go under the heading of "acting."