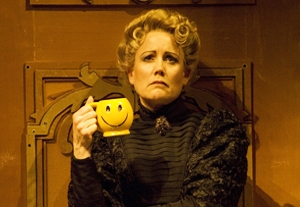 Script analysis is what you do before you embark upon character development. It's the process by which you discover the broader context within which to make your personal choices.
Several of the actors and coaches Back Stage talked to used the same kinds of metaphors as Castellanos did to describe it: treasure map, clues, adventure. One even called it "being bathed in light in the Garden of Eden."
In this week's spotlight on acting schools and coaches, we discuss the script breakdown as well as provide a comprehensive list of training in the Los Angeles area.
Widespread Deconstruction
Think about script analysis this way: "I'm going on a monumental voyage of discovery." That's how actor Catherine Castellanos, who teaches script analysis in San Francisco, describes the process.
Los Angeles Acting Schools and Coaches
Here is a list of Los Angeles–area stage and film acting schools, teachers, and coaches organized by category and alphabetically.