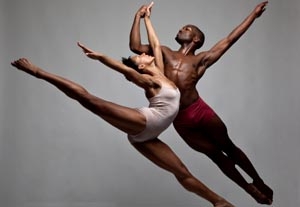 How 'Glee' Stars Used Dance to Grow Their Roles
Heather Morris and Harry Shum Jr. share more in common than starring on the runaway TV phenomenon "Glee." Both have transformed relatively minor roles into major characters.
Maintaining Safety and Integrity in Extreme Dancing
Pushing the body to its limits characterizes much of the choreography currently seen in the commercial entertainment industry as well as on the concert dance stage.
Mark Lonergan Talks About the Benefits of Clowning
Do you feel as though the movement aspects of your acting are not as creative, effective, or fully developed as they should be? If so, then you may want to study clowning.
Make Room for Dance in Your Life
Dance technique has to be honed. Performance artists need to work at their craft every day. Daily dance class is a habit. Your muscles look forward to the repetition.
Undergraduate and Graduate Dance Programs
As part of our Spotlight on Dance and Movement, here is a list of undergraduate and graduate dance programs across the country.