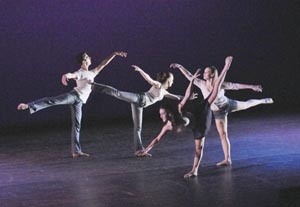 Honing Your Dance-Making Skills in College
Dancers interested in earning a college degree often struggle with the decision to give up four of their prime performing years to academic studies.
A New College Program Trains Dancers to Work in Popular Entertainment
In September, Pace University, in Lower Manhattan, kicked off a new degree program: a Bachelor of Arts in theater arts with a specialized track in commercial dance.
Undergraduate and Graduate Dance Programs & Dance Studios
The following is a list of undergraduate and graduate dance programs as well as Los Angeles- and New York-based dance studios.