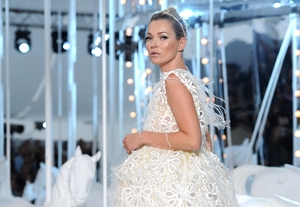 Supermodel Sara Ziff Forms Model Alliance to Save Models and Fashion
Supermodel Sara Ziff cleans up the fashion industry from within with the Model Alliance, which launched in February.
Model Alliance Shines Light on Model Working Conditions
The Model Alliance asked working fashion models based in New York and Los Angeles to complete an anonymous online survey.
Markets Are Opening Up for Plus-Size Models
More agencies, including Wilhelmina, are taking on plus-size models, with increasing gigs in fashion and catalogs.
For Petite Women, Modeling Is a Tall Order
Kate Moss is an exception to the rule that shorter women find it difficult to land modeling jobs.
Male Models Can Make Modeling a Long-Term Career
While most female models are considered ready for retirement by the time they turn 25, males tend to start later.