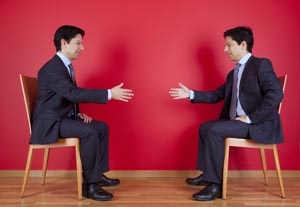 Back Stage explores the nuances of securing representation, how to work with manager-producers, and what to watch out for in the representation agreements.
Actors on Working With Managers Who Are Also Producers
The manager-producer is potentially useful to actors, including those who are totally focused on acting, he continues."Actors who are first and foremost actors are those I most want to work with," says manager-producer Matt Luber.
Agents Offer Tips on the Best Ways to Contact Talent Reps
Agents and managers are, after all, as diverse as the actors they represent. Back Stage recently spoke with four agents whose differences underscore the idea that securing representation is far from a "one size fits all" proposition.

How Did You Get Your Agent?
An agent eventually signed me after I started writing on a television show, a job I got myself, which is, sadly, how it usually works.

What Should You Look Out For in a Talent Representation Agreement?
Once an actor secures a representative—whether an agent, a manager, or both—the actor will be presented with a representation agreement. It's a good idea to have it reviewed by an attorney.