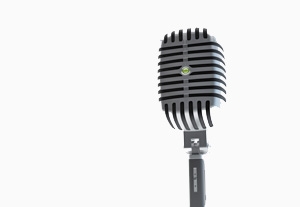 Back Stage examines the world of speech, diction, and voiceover from several angles, including talking to the cast of the animated hit "The Cleveland Show."
Experts also dole out advice about how to take care of your throat, should you pursue a professional career in voice work and acting teachers talk about voiceover work.
Playing in 'Cleveland'
The animated character of "Family Guy" and now star of his own program, "The Cleveland Show," shares much in common with Mike Henry, the man who created and voices him.
Vocal Investments
Any performer—or for that matter, any public speaker—may suffer from vocal strain. Indeed, according to the performers and coaches we spoke with, the issues for all vocal artists are pretty much the same.
Why Are Voiceover Classes Necessary?
Many people who are actors ask me, "Why does an actor need to take voiceover classes to work in voiceover?" Acting skills certainly give a person an ability to deliver lines, so what's the difference?