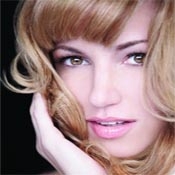 Backstage shines a spotlight on summer training and performing arts Camps. For many actors, the summer is a time to sharpen their acting skills or simply acquire new talents still undiscovered.
Where a Midsummer's Daydreams Become Reality
For parents, summer camp may be nothing more than a solution to the problem of what to do with the kids when school is out.
Deborah Gibson returns for a second summer of her performing arts camp.
For Equity contract information, refer to our complete listings online at www.backstage.com/spotlight.
Nonacting internships can broaden a performer's perspective.
Back Stage readers share their experiences as interns and apprentices.