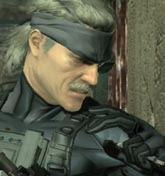 And Then They Thought About Game
Josh Keaton has always been a gamer. In his youth, he whiled away the hours on Atari and Nintendo, enthralled by interactive stories spun in pixels. There was one element, however, that always broke the spell. "It stuck out to me when I was younger how bad a lot of the voice acting was in video games," he says with a chuckle. Technology has advanced far beyond the back-and-forth paddle-swinging of Pong. Today's games are elaborate cinematic opuses, and they require talented actors to bring them to life.
Game On!
Since the age of Pong and Space Wars, the video game business has resided primarily in California. Most of the domestic job opportunities in this now multibillion dollar industry, much of which relies on actors doing voiceover and motion capture work, are in Los Angeles, with smaller pockets of work in San Francisco and Silicon Valley, New York and Texas. Over the past few years, however, at least 13 other states have introduced tax incentives to lure video-game developers away from the Golden State.
The Biz of the Buzz
Actors' work in video games is covered by the Screen Actors Guild and the American Federation of Television and Radio Artists. It remains to be seen whether SAG and AFTRA will collaborate again before the agreements expire Dec. 31. Both unions will likely seek pay increases and residuals. Back Stage gives you all the ins-and-outs of the current status of the SAG and AFTRA Interactive Media agreements.