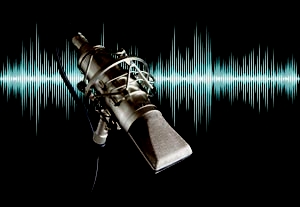 Launching a Career in Voiceover is Tough Work
Commercial voiceover is an actor's medium today. But the competition is stiffer than ever, thanks in large part to voiceover casting websites and electronic self-submissions.
ADR Work Requires Skill and Determination
Automated dialogue replacement is a process that involves actors re-recording or adding dialogue to footage while watching it on a screen. Without knowing it, audiences are listening to ADR.
Tom Kenny Finds his Voice as SpongeBob SquarePants
Kenny is the voice behind the worldwide phenomenon "SpongeBob SquarePants," on which he voices the lovable title character: a childlike and optimistic yellow sponge.
How to Care for Your Voice
The demands placed upon the vocal actor can be extreme, and without proper care and exercise, the voice will undoubtedly suffer.
Creating Your Commercial Demo
There are as many types of voiceover demo, but usually, when people ask if you have a voiceover demo, they really mean a commercial voiceover demo.
What Do You Listen for in an Audio Reel?
When we listen to a demo, we usually want to hear some degree of versatility spread among a range of characters, accents, and even languages spoken.